By Julie Colehour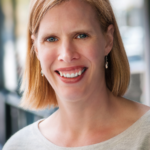 This past December, the Pacific Northwest Social Marketing Association (PNSMA) held its 4th annual SPARKS conference. Now, before you assume this article is about innovative Snapchat campaigns or how to use Facebook Live, let me clarify what I'm talking about when I use the term "social marketing."
I mean the social-science-based branch of marketing focused on changing peoples' behaviors. It's a careful blend of research, analysis of behavioral motivations and developing tools to overcome barriers to behavioral change.
That sounds intense (and sometimes is), but ultimately, social marketing is deeply practical. Very few people change their behavior solely because it's the right thing to do. They change when the reasons (both real and imagined) they should take action outweigh the reasons they shouldn't. Social marketing is the art and science of understanding that decision process and giving people the incentives they need to do the right thing.
It's as deeply nerdy as it is deeply fascinating. And with more than 200 people from around the region attending this year's conference, it's a practice that is taking hold in the Northwest.
At SPARKS, social marketing experts, tinkerers and up-and-comers from around the Northwest gather to compare notes, celebrate successes, share lessons learned and get excited all over again about the power of social marketing. It's a two-day social marketing love-fest with TED-style presentations and workshops on how to get people doing the right things for themselves, society and the planet. This year's topics included: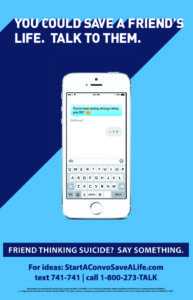 The "Start a Convo, Save a Life" campaign (see graphic at left) that is getting teens to talk more openly about suicidal thoughts, know what to do when they see their friends struggle and get help when and where they need it.
The "Better Building SWAP" web series, creating competitive drama among energy-efficiency teams at some of the country's leading companies in order to inspire new ideas and share efficiency solutions.
The Designated Skipper" campaign, getting people to treat boating under the influence seriously, using tools beyond law enforcement to make sober boating the right thing to do.
Each of these campaigns comes with fantastic executions, award-winning concepts and measurable results. But, more than anything, SPARKS is a reminder that, while a great campaign has flash, it MUST also have teeth. And the only way to get those teeth is to understand how your target audience behaves, and why.
I'm inspired to see the Pacific Northwest growing into a hotbed of thoughtful, research-driven social marketing campaigns that make the world a better place.
Even if you're not a data wonk or a behavioral scientist or a sustainability nerd, check out PNSMA. Sign up for a workshop, or put December's SPARKS conference on your calendar WAY ahead of schedule. Social marketing is the tool marketers are using to tackle our region's trickiest issues: health care, energy efficiency, wildfires, traffic congestion and much more.
Even if your next campaign isn't about saving the world, social marketing will get you thinking about how your target audiences behave, and why, in a whole new way.
Julie Colehour is a board member of the PNSMA and a partner at C+C, a social marketing and PR firm that focuses on social issues communications. You can reach her at jcolehour@cplusc.com.