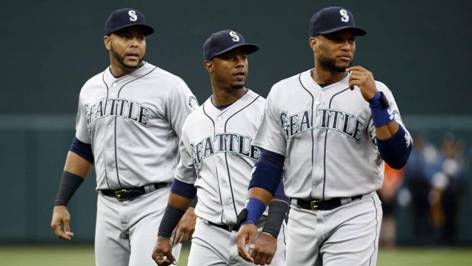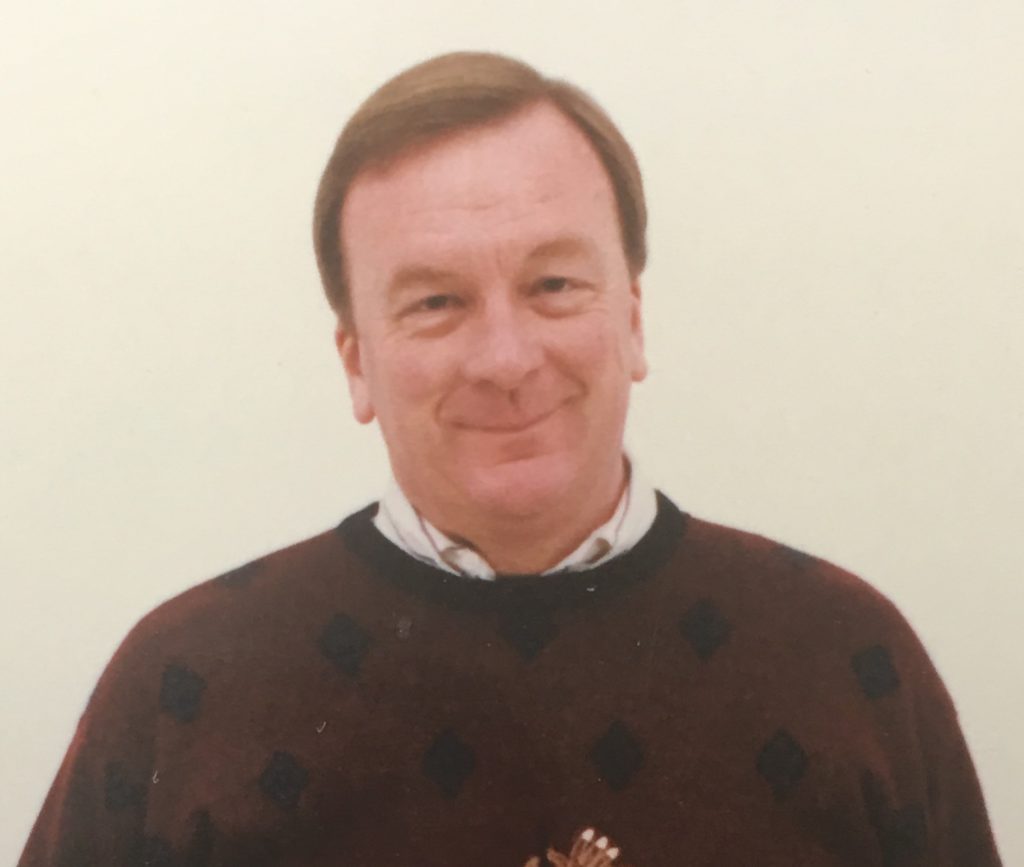 Here are two recent and timely excerpts from Bill's Mariners Notebook that contains lots of inside info on the Mariners' prospects for the coming season.
While you wait for Spring and sunshine, consider these five reasons to be optimistic about the Mariners: The sun finally peeked through the gray sky Tuesday. It was a cameo appearance in the manner of Alfred Hitchcock walking past a storefront in an Alfred Hitchcock movie, and rain did its best to prevail for the 1,283rd consecutive day, but I saw what I saw. What I saw filled me with hope, and got me thinking about baseball in general and the Seattle Mariners in particular.
Five reasons to be optimistic.
1. When the team opens against Cleveland on March 29, manager Scott Servais will put together the best Seattle lineup since the 2001 Mariners, when nine players produced at least 100 hits. It's a club record that could be challenged. The acquisitions of Dee Gordon and Ryon Healy means the Mariners have eight players returning from 100-hit seasons, and it's not far-fetched to suspect catcher Mike Zunino, who finished with 97 hits in 2017, will join them.
Between Gordon and Jean Segura, there's speed at the top. Robinson Cano, Nelson Cruz and Kyle Seager provide heart-of-the-order power in a lineup with no holes. Zunino, a candidate to bat eighth, hit 25 homers last season. Ben Gamel, likely to bat ninth, hit .275 with 59 RBIs.
The mark of a fearsome lineup is its strength at the bottom. A lineup with Zunino at No. 8 and Gamel at No. 9 will give the Mariners a chance to score 1,000 runs for the first time in franchise history. The club record is 993, set in 1996, when catcher Dan Wilson batted eighth on opening night, followed by some rookie named Alex Rodriguez.
2. If the Mariners are leading after the sixth inning, they're probably winning, thanks to the depth of a bullpen that has been upgraded from good to superior. Edwin Diaz remains the closer, but it's the set-up crew that will give the Mariners a stable bridge between the sixth and ninth innings.
Although signing free agent Juan Nicasio to a two-year, $17 million deal on Dec. 20 went under the radar, Nicasio has radar-gun stuff. He's a 6-foot-4, 240-pound pillar of durability whose 76 appearances last season were the most in the National League. Nicasio is 31, and doesn't need to be making 76 appearances again. Surrounded by the likes of fellow right-handers Nick Vincent and David Phelps, and lefties Marc Rzepczynski and James Pazos, he won't have to.
3. The success of the rotation hinges on James Paxton and Felix Hernandez staying healthy enough to make, say, 30 starts apiece. It's asking a lot from a duo that combined for only 40 starts last season, but we're not talking about expectations of miracles. If Paxton and Hernandez are merely reliable, the rotation (to borrow Mark Twain's classic critique of the music of composer Richard Wagner) is not as bad as it sounds.
Mike Leake is a dependable No. 3 starter, and Erasmo Ramirez pitched well during a late-summer stretch in which he worked at least six innings in seven of eight starts. Marco Gonzales is the wild card, a former first-round draft choice once regarded as the top pitching prospect in a Cardinals farm system known for its abundance of pitching prospects.
Gonzales, a change-up craftsman who turns 26 next month, has reached the make-or-phase of a career that brings to mind Jamie Moyer. When Moyer was 26, he had a 32-43 lifetime record and a very uncertain future.
He retired with 269 victories.
4. The Houston Astros, the 2017 World Series champions, are the best team in baseball, young and talented, poised for a decade-long domination of a division the Mariners haven't won since 2001.
Every plaudit given to the Astros also was given to the Chicago Cubs, young and talented and poised for domination. The Cubs returned to the playoffs after their 2016 World Series championship, and they got past the Nationals in the first round, but the fuel tank was empty. A kind of emotional hangover awaits the defending champions of any sport.
The last baseball team to repeat as World Series winners? The 2000 New York Yankees. That's not a small sample size. That's a 17-year sample size. Houston has the look of a dynasty, but the odds they'll repeat in 2018 are long.
The Astros beat the Mariners in 14 of 19 games last year, and there was nothing subtle about the big-valley gap between the winners and the losers. The Astros ruled. The Mariners hoped to survive without a starting pitcher suffering a season-ending elbow injury. It wasn't a fair fight. There will be more of a fight in 2018, as the Astros will be dealing with a heavy-duty hangover.
5. The late-season schedule is favorable, with 15 September dates at Safeco Field. Seattle wraps up with a seven-game home stand against Oakland and Texas. If the Mariners can stay in the hunt, a furious dash to the finish line is conceivable.
If you don't share my optimism, I get it. But something happened on Tuesday that made me irrationally hopeful, which is to say crazy and bonkers and totally sold on the possibility Marco Gonzales will retire with 269 victories.
The big question: Can Kyle Seager get back on his previous path?  Seager has been a fixture at the hot corner for Seattle since moving into the lineup midway through the 2011 season. In six seasons since, he's played all but 25 of the team's 972 games and his 920 starts in that span are by far the most of any Major League third baseman, with Evan Longoria second at 789.
Most remarkably, over the previous five seasons Seager's batting average and home run total increased each year as he established himself as one of the most consistent and productive third basemen in baseball. But that sort of annual improvement is virtually impossible to maintain over a lengthy Major League career and Seager's numbers finally took a dip in 2017, when he slashed .249/.450/.773 with 27 home runs and 88 RBIs.
Those numbers certainly aren't bad, but they didn't live up to Seager's expectations and his Wins Above Replacement have dopped from a team-leading 6.9 to 2.5, as his defensive metrics also declined. All of which adds up to a very motivated 30-year-old who'll be looking to regain his momentum and, more importantly in his eyes, help the Mariners make a push for the playoffs.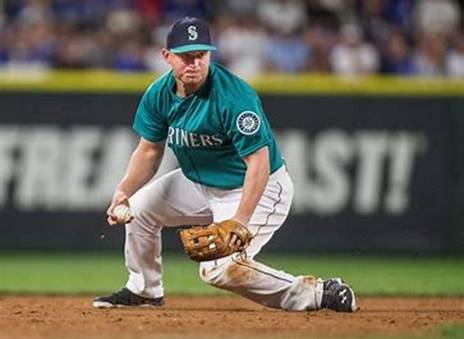 The starter: Seager
Seager is sometimes overlooked because he's not flashy, he plays on a team where Robinson Cano, Nelson Cruz and Felix Hernandez get much of the attention and not everyone appreciates the consistently solid performance at one of baseball's toughest positions.
But here's a testament to Seager's level of play over the years. Since 2012, the only Major Leaguers to crank out five seasons with 30-plus doubles and 20-plus homers are Cano, Arizona's Paul Goldschmidt and Seager.
Backing up: Andrew Romine and Taylor Motter
Seager started all but nine games last year and that was the most he's missed since breaking in as a rookie in 2011. So whoever wins the utility job—which figures to be a battle between returnee Motter and the versatile Romine, an eight-year veteran who spent the last four seasons in Detroit—figures to pick up whatever limited time Seager sits out.
Romine played 23 games at third last year, including five starts, and has played 154 games with 46 starts at that position in his career. He's a career .238 hitter with a 66 OPS+ and likely has the edge going into camp over Motter, who slumped to a .198 final average and 57 OPS+ last year after a fast start. Motter played six games at third last year, including four starts, and certainly has the arm strength to handle the position if needed.
General manager Jerry Dipoto acquired Ryon Healy by trade from the A's and he played third base in Oakland in his rookie season in 2016, but he's ticketed to be Seattle's everyday first baseman.
Depth: Gordon Beckham, Matt Hague
Beckham is another veteran utility man who'll compete as a non-roster invitee. He started a game at third as a September call-up last year after a solid season in Triple-A Tacoma and can play anywhere in the infield. The 31-year-old started 102 games at third for the White Sox in 2009, but moved to second base the following year and has played mostly second over a nine-year Major League career in which he's slashed .239/.303/.369.
Hague also was brought in on a Minor League deal with a camp invite. He's a 32-year-old local product, a Kentwood High grad with 43 big league games on his resume between the Pirates and Blue Jays from 2012-15. He's primarily played first base, but is capable at third as well and started 35 games there last season for the Twins' Triple-A Rochester club, where he hit .297 with 10 homers and 65 RBIs in 136 games.
In the pipeline:
Joe Rizzo, 19, is the Mariners' No. 8 ranked prospect by MLB Pipeline after being drafted in the second round in 2016 out of Virginia's Oakton High. He slashed .254/.354/.346 with seven homers and 50 RBIs last year for Class-A Clinton before being promoted the final five games of the year to Class A Advanced Modesto.
By the numbers:
After six-plus seasons with Seattle, Seager has already moved into ninth place on the all-time RBIs list in franchise history with 525. And those ahead of him form a Who's Who in Mariners history—Edgar Martinez, Ken Griffey Jr., Jay Buhner, Alvin Davis, Ichiro, Raul Ibanez, Alex Rodriguez and Bret Boone. Seager needs 10 more to pass Boone into eighth on the list and 70 to catch A-Rod.