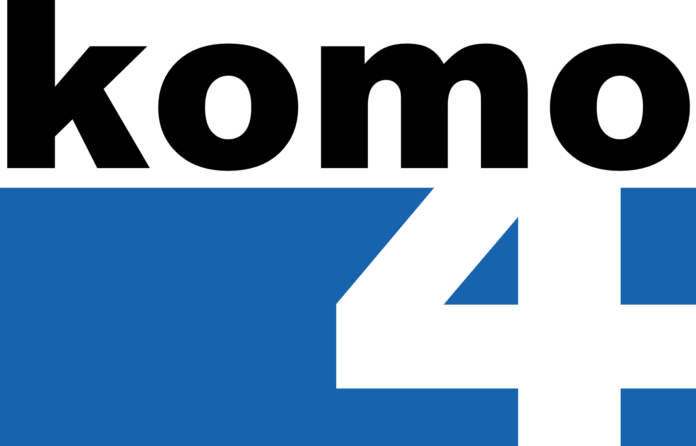 By Don Riggs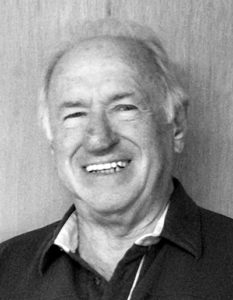 By Don Riggs
 You gotta feel for the folks at KOMO-TV 4, caught in the crossfire between following their own news sensibilities and orders from new parent and Fox News wannabe, Sinclair Broadcast Group.
That dilemma was never more evident than during the Friday, Jan. 4 news cycle. It began with Sinclair's chief political analyst and former Trump campaign operative Boris Epshteyn blasting Michael Wolff's new book, Fire and Fury: Inside the Trump White House, as "full of inaccuracies and useless score-settling" on the 11am news.
That was followed on the 5 o'clock newscast by a piece on how hot sales of the book are nationally, and a local poll showing that the majority of respondents believe the information in the book. At 11 o'clock, there was a report that the book is on back-order at local outlets, due to its popularity.
In an op-ed piece in the Jan. 5 Puget Sound Business Journal, King County communications director Alex Fryer noted that Sinclair is "best known for its hard-right political agenda, running on-air and online commentaries that invariably blast Democrats, praise President Donald Trump and take a hard line against immigration."
He continued: "These commentaries are foisted on local TV stations across the nation as 'must runs.' KOMO gained national attention in a New York Times story that noted the station ran such 'must runs' at 4am. (Ed. Note: Until Jan.4). Fryer added that KOMO news director Pat Costello, who some credit with shielding the newsroom and creating an atmosphere where enterprise reporting can thrive, will retire early this year. "His replacement will have a big impact on the local news landscape," Fryer said.
The piece also reported that his boss, County exec Dow Constantine, has written the FCC in opposition to Sinclair's acquisition last May of Tribune Media, which would add more than 40 TV stations to the Sinclair stable, including Q-13 here in Seattle. The FCC recently eliminated regulations dating back to the '70s aimed at ensuring a diversity of broadcast and print opinions by limiting the number of media holdings a company may have in one market. Stay tuned, for sure…
Out of tune. The death of former Gov. John Spellman at age 91 reminded me of the days when reporters and politicians seemed to get along better. He was the kind who could deal with all that nasty government work and still be nice to be around. One of his big sources of pride was shepherding the Kingdome into reality. On that building's first anniversary, the KMPS morning show decided to sing happy birthday to it and thought it would be good to have Spellman, then the King County exec, sing with us.
I called and asked and he said, "Sure," and lent his lovely Irish-tenor voice to the effort. Four years later, he had ridden that success to the Governor's office, and we thought it would be nice for him to join Phil, Don (me, for those too young to remember) and Patti again to sing happy fifth birthday. I called the press office in Olympia and got a response a little too quickly, saying sorry, he couldn't join us. Not only that, but I was told he denied ever having done so in the past. Yes, I wish I had kept the tape.
To this day, I'll continue to think that the request never got to him, stopped by some low-level PIO flunky too embarrassed to ask him to do something so beneath the dignity of the office. Either that, or he remembered that we were lousy singers.
Whoa, Nellie! When you heard those words you knew you were listening to Keith Jackson call Monday Night Football, a college game or "the grandaddy of them all," the Rose Bowl. The legendary TV sportscaster has died. The WSU grad has been honored by that school (it didn't hurt that he gave them a million bucks) and is remembered for his many years at KOMO-TV before going to ABC to go just about as high as you can in this business. He was the kind of guy who made you feel better just by saying you knew him. A career that began in 1952 ended with his retirement in 2006. He famously said he didn't want to die in a stadium parking lot. He died at his California home, at 89.
Gone at nine. Enrique Cerna is calling it a career after 42 years on the air, the last 23 at KCTS-9. He was a host, producer, had the title of Director of Community Partnerships—and may well have swept the floors, when necessary. The Wapato native began working at KOMO Radio (he was Henry Cerna back then), and passed through KING-TV on his way to the Community Television Service.
Morning Man. Entercom has named John Fisher as the first morning man for its new KSWD, The Sound, at 94.1 FM (yes, the former KMPS home.) No stranger to getting up early, he's been waking up listeners to KMTT The Mountain for 20 years, and more recently at KRWM. His new boss calls him morning-show royalty in Seattle." [To those of you who say, I must have abdicated, thank you. Anybody?]
Quest-ionable. Tegna is bankrolling a new network for all its stations, including KING-TV (sub-channel 5.3) as of Jan. 29. The Quest Network promises to entertain and inform with "exhilarating programming about nature's greatest dangers, history's greatest mysteries and man's greatest achievements."—shows like Swamp Loggers, Life After People and others. It will show "how the world really works," as part of company effort to "reach new and underserved audiences." [Presumably, that includes all of us who want and need to know more about logging in swamps.]
Slip 'n' slide. Retired race-car driver and new NBC sports commentator Dale Earnhardt, Jr., should have listened to himself when he warned people to stay off the icy roadways in North Carolina during the recent freeze. Shortly after using his truck to pull a car out of the ditch, Dale—as he put it—"center-punched a pine tree." No injury and minimal damage to the truck and the tree—but a major hurt to his ego.
 NW to NE.John Summers is the new brand manager and news director at WHCU-TV in Ithaca, New York. He was news director for the Northwest News Radio Network and the Washington Ag Network.
Just a sec. The more we watch what's happening, the more we realize a staple of the broadcasting industry should be more widespread. There have been times, or will be time, when we're about to speak or type, that we all could use a seven-second delay.
Moving On. Reporter Heather Graf has left KING-TV after five years, moving on to WJLA-TV in Washington, D.C.

Out the door.Peggy Bunker, who anchored the news at KOMO-TV from 2011 to 2013 before heading south, is out at KNTV/San Jose. She'd been anchoring weekends and reporting during the week, but wanted to cut back to weekends only. No deal, said the station… all or nothing. So, nothing it is. (My thoughts also are with the parents, who are long-time friends of mine. Although it's unlikely she'll be moving back in with them.)
The passing of four legends:

• Jim French, best known for producing Imagination Theater, an old-timey-type broadcast, as well as his work at at KIRO, KVI and others. Last January, he said he'd be ending production of the show at the end of the year, citing age and health issues. He was 89.
• Long-time broadcast exec Ken Hatch moved from KSL Salt Lake City to Seattle when Bonneville Broadcasting bought KIRO AM-FM in the mid-'60s. He went on to become a consultant, ended up on the boards of many companies and nonprofits, including the Tateuchi Center in Bellevue. He was 82.

• George Ray, for many years the face of fundraising on pledge breaks at KCTS9, who retired from the station about five years ago. Before working there, he was sports director at KOMO- TV in the '60s. Ray was 85.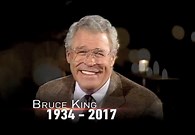 • Because of the nature of their work, sportscasters tend to be thought of as nice guys. Anybody's list will have Bruce King at the top. He was with KOMO-TV from 1968 to 1999, with a year out at WABC, New York, and once said "life is too short not to smile." He overcame childhood polio, but the four-time State Sportscaster of the Year died of prostate cancer at his Snoqualmie Ridge home. He was 83.
Also, Los Angeles radio personality Cliff Winston has died from a heart attack. The UW grad began his career at KYAC in Seattle before moving on to successful years at several stations in the LA market. He was 65.
Switcheroo. Glad I don't work there any more….sad to see the change. When KMPS flipped to Christmas programming, the guessing was that a format change would happen with the sale of CBS to Entercom. Even though mid-day jock DeAnna Lee pooh-pooed the idea (without actually using those words), promising the station "would always be country," we now know how much management had confided in her. Christmas music stopped well before Christmas, and the new adult-contemporary format began, ending more than 42 years as one of the more important stations in the Country format anywhere. Entercom's now-lone country station, KKWF, The Wolf still will have competition. Hubbard has seen a gap to fill, and has switched its AC station, KVRQ, to "Country 98.9."  Could mean more work for my favorite consultant, former KMPS program director Becky Brenner, and her team. The above-mentioned Deanna Lee was the only KMPS staffer to make the move to KKWF, sending Wolf mid-dayer Ellen Tailor out the door, after six years there.
Those mourning the loss of the KMPS Country format have something else to mourn now—the call letters. Entercom has changed them to KSWD, to go—sort of—with the new promotional tag—"The Sound." They'll move the KMPS call letters to the even more historic KRAK/ Sacramento. When Manning Slater bought KOL and changed it to KMPS in 1975, he basically copied the format from his highly successful Country station, KRAK, which now carryies CBS Sports Radio.
Who goes there. In other staff changes:
• From Elliott Bay to Chesapeake Bay. That's Mike Preston's view of his journey. The former PD at KKWF is now programming I-Heart's stations in Baltimore.
• Former KIRO-TV reporter Henry Rosoff hardly let his chair get warm at KYW-TV, Philadelphia. After five months there, he moved to even bigger time at WPIX-TV in New York City.
• Romeo Solomon is back at KIRO, this time as national sales manager. The UW grad has worked for owner Cox Media since 1998, leaving the station in 2004 to pass through several other company properties.
• KOMO-TV news director Pat Costello is calling it a career. He's been there about three years, but is no stranger in town. He was VP and station manager at KING-KONG and Northwest Cable News. He returned to Seattle after three years in Phoenix.
News danger. As deadly and horrible as it was, the Amtrak derailment in DuPont gave broadcast newsrooms the chance to show what they do best, giving you the information you want or need on the truly big stories in real time. There is a danger for reporters when, a few hours into a story like this, not much new is happening and there's still all that time to fill, so they begin to speculate. They need to remember that's not their job. All in all, though, a credible job all around.
Trophy case addition. KBCS 91.3, Bellevue College's radio station, finished third in the Katherine Schneider Journalism Award competition with a story about a wheelchair user trying to navigate public transportation in Seattle. (Third, yeah, but behind the Chicago Tribune and the Houston Chronicle—good company to be in.)  Props to those involved, Yuko Kodama, Sonya Green and Mona Yeh. The award is limited to stories on people with disabilities. And, more importantly, it caught the attention of Metro Transit, which will work toward improving its system. The station began at the school in 1973, and I was pleased to be an early media adviser.
Random Radio. KWLE/Anacortes, has changed format, going from Adult Contemporary to an unnamed conglomeration of Country, Blues, Rock, and whatever else may sneak in. Let's call it Random Radio. Maybe not a bad idea. But, apparently no disc jockeys to explain, entertain or get paid. Hear the same stuff on sister station KRPA/ Oak Harbor.

Crashing the market. Jim Trapp, former PD at KJAQ in Seattle, is now running Townsquare Media's six stations in Yakima. He didn't get off to a good start, though, after he totaled his car in a crash on the way to his first day on the job.
The Weigel wiggle. Michael Dell's Osa Broadcasting has sold KVOS-TV in Bellingham and KFFV-TV in Seattle to Weigel Broadcasting, a Chicago outfit with TV, digital and other sneaky ways into homes in 175 markets. The Seattle station used to be KPST, and before that, KHCV. And I'll bet you didn't even notice.
Other ownership changes include Amador Bustos adding to his string of Spanish-language stations in the northwest, buying KMCQ-FM/ Oak Harbor, from Everett-Snohomish Broadcasting.
Radio Pacific, owner of stations in Port Angeles, has added KZQM-FM/ Sequim, to its family.
The Ballard-Fremont-Greenwood mega-neighborhood now has its own low-power FM station, KBFG, at 107.3. Fulcrum Community Communications is the owner.
Foreign to us. It was noted here a while back that Australians Richard and Sharon Burns took total ownership of Frontier Media, with 29 signals in Alaska and Texas. They were the first non-U.S. citizens to be allowed to be sole owners of broadcast properties in this country, as the F.C.C. decided to open that door a bit. They were the  first, but we knew they wouldn't be only. Now, Mexican citizens Juan Carlos Rodriguez and Francisco Gonzalez are asking the FCC to okay buying stations in Phoenix and Bakersfield, and the feds seems to be leaning in favor. The door could be opening a bit wider, regardless of a potential wall.
More nits.  Anchors and reporters new to town, don't be afraid to ask your co-workers how to pronounce difficult local names, like Hylebos (high'luh-bo) or Puyallup (pew-al-up). There's no embarrassment in asking. However, there is embarrassment when you blow it.
It's also easy to spot the reporters who have never worked or lived in Arizona (like my wife and I  do several months of the year). Rookies there pronounce the city of Prescott to rhyme with apricot. But the locals in AZ pronounce it Presskit. Nobody seems to know why, but this doesn't speak highly of public education there.
Coming of Age. Consider our feelings, newscasters. When I hear or read of an "elderly" victim of a crime or accident, someone 68 to 72 or whatever, I wince a bit. I'd rather hear just the age number. As one justifiably lumped into that category, I don't need to hear that "e" word to be reminded. I have aches and pains for that. Dadburned whippersnappers! (And yes, get off my lawn!!)