By Kristi Bradford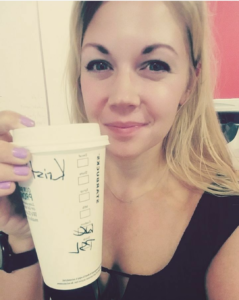 The New Year is the perfect time to resolve to use Twitter efficiently and consistently to reach your goals. This applies whether you're brand new to using Twitter and looking for guidance, or just looking for some inspiration to pay more attention to the bird-app icon sitting dormant on your home screen.
The overarching message her is to "get in the conversation." These are tips to reignite your love of how technology has made discussions of everything form the best food bank locations to current political issues and immediate and worldwide conversation. To wit:
1. What do you want from Twitter? There's a reason this is my No. 1 tip, and I'll probably contradict myself later and advise you to "just go for it." Do you want to drive more traffic to your website or other social media? Do you want to just lurk and see what others are discussing, pulling inspiration when it's convenient for you? Do you want to join the conversation in a global community? OR, best of all, do you want to be a thought leader?
2. Follow with purpose. There's a reason that Twitter constantly suggests other accounts to follow. The more varied or niched you choose to be in following other accounts, all pulls into the algorithm of further suggested topics to join (hashtags) and conversations you see on your feed. It's a good idea to have one Twitter account for personal use and one for business use, or separate accounts for different business purposes and even separate accounts by market/city. Keep to the old saying that a jack of all trades is a master of none. The same applies to conversations and communities. You can have the most variety in communities that you tweet to or follow, but this will make it extremely difficult to build an initial following.
3. Tweet consistently. Develop a plan for your audience, your personal brand and your frequency of tweets. A good rule is to tweet at least five times a week.
4. Editing isn't an option. Learn from your own mistakes. Grammatical errors, spelling mistakes, drunken tweets that tequila told you would be a good idea can't be edited later. In the case of the tequila-influenced tweet, leaving it up for only a minute can push it into a greater sphere of conversations and deleting it won't truly erase it.
5. Retweet. Don't get caught up in the concept that all tweets need to be brand-new content to gain traction. Let's face it, there's very little brand-new content out there and most everything is an iteration of a previous idea (I'm sure you can search for Top Twitter Tips and get 30 other similar articles). Add your thoughts when you retweet to make it personal.
6. Choose hashtags over text. A hashtag is essentially a searchable topic by-line that connects your thoughts a general conversation. Twitter will populate relevant topics/hashtags on your home feed. Use one EVERY TIME you tweet to reach a wider audience, based on today's popular topics, rather than just your current followers.
7. Always tag the original-content provider. If you're tweeting an article or another source outside of Twitter, tag the original-content provider. This is not only a courtesy, to give credit, but it also allows your tweets to be seen as a mention for those reviewing the original-content provider on Twitter—yet again broadening your potential audience reach.
8. Like every tweet that interests you. Think of this like a good back-and-forth conversation. You can't just tweet and expect everyone to listen to you or be engaged without having their own thoughts acknowledged.
9. Reply in public; message in private. Refer back to the infamous new Twitter-user scene in the movie, "Chef." While John Favreau's character thought he was sending a private text in response to the harshly truthful commentary from a food critic, it was a public response and forced a public following. Any "reply" is public and any "message" can only be sent to an account your follow and that follows you back.
10. Lacking inspiration, based on your feed? Scroll through Moments! Your feed will be limited to those you follow, but Moments are essentially the Twitter-wide front page of everything that's going on RIGHT NOW. Take 30 seconds to click on one Moment and scroll down a little. I guarantee that you'll find inspiration for a new account to follow, a conversation to contribute to or even your own Moment to add.
•
Kristi Bradford is a social media expert for a fast-growing Seattle startup, Wrench, Inc. She is particularly passionate about the opportunities that the social media afford for education and conversation that eclipses the limits of physical location. Her favorite saying is, "Leave your ego at the door, accept that mistakes will be made and dive in! The water's fine!" Follow her at kristi_b_fun on Twitter.