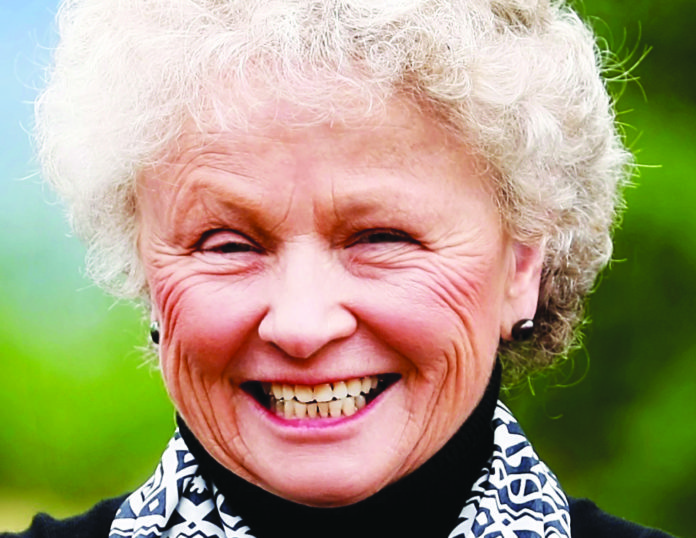 Now The Walla Walla 'Grape Chaser'
Over the past 35+ year, Marilyn Hawkins, owner of Hawkins & Co. PR, has worked with a diverse group of corporate clients and other organizations. She is a graduate of Washington State University and completed all coursework for a master's degree in English at the University of Washington.
Before forming her own firm, Hawkins was VP/marketing at The Rockey Co. in Seattle, then the Northwest's largest full-service public relations and public affairs agency. She began her agency career as VP/public relations at Sharp Hartwig Advertising.
Her areas of greatest professional expertise are marketing communications, media relations, crisis response, employee communications (especially involving labor relations) and corporate story development. Her long and varied list of clients include AT&T, Xerox, The Oregon Community Foundation, Medtronic/Physio Control, The Home Depot, Swedish Health Services, Kimberly-Clark, Associated Grocers, MultiCare Health Systems, EDS, Korn-Ferry International, Asante Health Systems, the John Stanford International School and many others.
Hawkins is an accredited member of the Public Relations Society of America and past president of the Puget Sound Chapter of PRSA. She was named the chapter's PR Professional of the Year in 1999 and received the Jay Rockey Lifetime Achievement Award in 2014.
For many years, Marilyn was an active member of the Seattle Chapter of Marketing Communications Executives International. An established teacher and corporate coach, she served five years as an instructor in the University of Washington's Public Relations Certificate Program.
Today, Hawkins has two professional identities. After many years as a buttoned-down communications consultant in Seattle, she relocated to sunny Ashland, OR, and fell hard for the fast-growing Rogue Valley wine industry. Thoroughly smitten, she "chased the grape" to Walla Walla, WA, in 2016.
She now helps vineyards, wineries, brands/labels, custom crushers and wine regions market themselves effectively, build their reputations and communicate with key audiences. Marilyn serves on the Advisory Committee for the Enology & Vitaculture Program and Marketing Subcommittee at Walla Walla Community College (WWCC), teaches the Writing for Wineries Course at the college and coordinates the Wine Marketing Roundtable discussion group.
Hawkins is a member of the 2017-18 Leadership Walla program, run by the Walla Walla Chamber of Commerce and WWCC. For the past four years, she has served as mentor to seniors about to graduate from the Edward R. Murrow College of Communication at WSU.
Recently, she was appointed to the SE Washington Aging & Longterm Care Council of Governments and is a communications volunteer at The Health Center, a network of school-based health clinics in Walla Walla. She has been a featured speaker at the Washington Winegrowers Conference, the Oregon Wine Industry Sympodium and the Oregon Nonprofit Leaders Conference.
Still closely connected to Seattle, Hawkins regularly meets with a group that she and long-time colleague Cheri Brennan of Alliance Communications (Ed. Note—and now a fellow IMMORTAL) formed several years ago. The PR Indies is made up of two dozen women senior communications pros who share advice, assistance and resources.
An avid golfer and hiker, Hawkins enjoys international travel, literary fiction and all forms of gardening. She is active in progressive politics and is working hard to turn the southeast corner of the state a little "bluer."
---
THE PROCESS: One new inductee is added to the MARKETING IMMORTALS pantheon each issue. The 2017–2018 inductees will be recognized at THE EVENT on May 23, 2018, where the 2017 MARKETING Award winners will be revealed. Their career commentaries, which are the heart of the IMMORTALS concept, appear on the marketingimmortals.com website, along with those of the other members enshrined to date. Send nominations to larrycoffman@frontier.com.