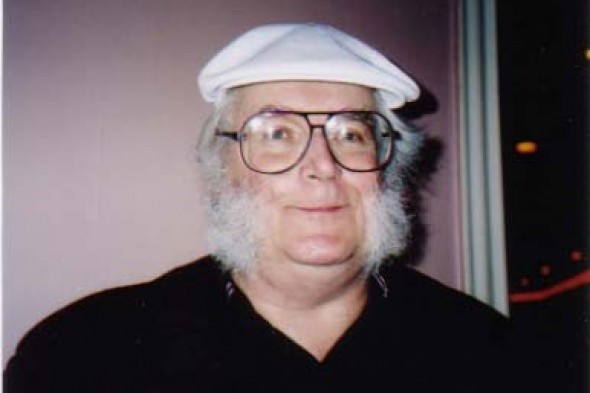 They trotted out the book of adjectives when word came that J (no period) Michael Kenyon had passed away at age 73. Media icon, legendary sports journalist, pioneering talk-show host and quirky character all (and more) were used to describe the man who died May 3 in Port Orford Oregon, reportedly of congestive heart failure.
Pat O'Day, himself a legend from his days at KJR Radio and as an announcer for the hydros, said, "He wrote some great stuff about KJR when he was with The Seattle Times. Later, he became a publicist for the Unlimited Hydroplanes when Bill Doner was commissioner. I have a tape somewhere of him and myself doing the play-by-play during the Gold Cup races in Detroit. With a tear in my eye, I'm going to dig that out and play it again. So long, J Michael, you were one unique, honest, very private but very lovable guy. (How can we stop losing dear friends? This ain't fun!"
And one-time colleague turned master blogger, Bill Knudsen, said, "That guy was a real package, whose personal life was as wild and crazy as many of his writing subjects. He truly was Damon Runyon-esque. I worked with him at KVI for many years in the '70s, and he made me laugh (and think) almost every day.
"After his daily sports-writing duties for the Seattle P-I, he did the J Michael Kenyon show for us from 7 to 10pm Monday through Friday. It was one of the first radio talk shows in Seattle. And the days he came in early, and went on the air with Jack Morton at 6:30, whose show preceded his, were really great radio. They played off of each other, and made each other laugh.
"J Michael was knowledgeable on a wide variety of sports subjects, such as wrestling, horse racing, basketball and, of course, baseball. Dave Niehaus once asked him why in God's name he had been married five times? J Michael's answer: 'David, I just love the ceremony.'"
Two other gifted Seattle sports writers, Steve Rudman of Sportspress Northwest and Larry Stone of The Seattle Times, have written extensive pieces you'll want to be sure to read.