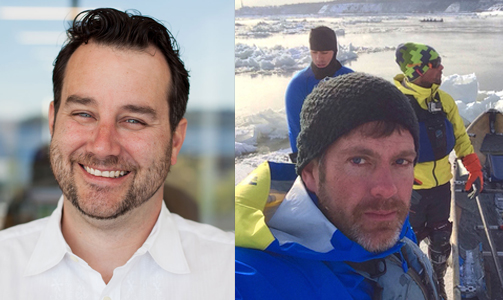 Marc Williams, left, and Ryan Hayter.
---
Seattle-based Williams-Helde Advertising has acquired Hayter Comm, founded in 2001 by Ryan Hayter.
Williams-Helde CEO Marc Williams said, "Hayter Comm is one of the most vibrant and well-respected agencies in the active explorer space. The team has a history of delivering significant regional and national results and a reputation for creating all-time media adventures and consumer events."
Hayter will continue to run the public relations division of his team, operating out of offices in Seattle, Port Orchard, Gig Harbor, Lake Tahoe, CA, and Boulder, CO. He said, "The agreement gives us access to technology and tracking tools, creative flexibility and expansive bandwidth for rapid growth."
Hayter Comm is the third branch of the agency, which continues to operate its long-standing Williams-Helde Marketing Communications business, as well as Active Labs for start-ups. Founded in 1969, Williams-Helde is the oldest independent agency in Seattle.