By Don Riggs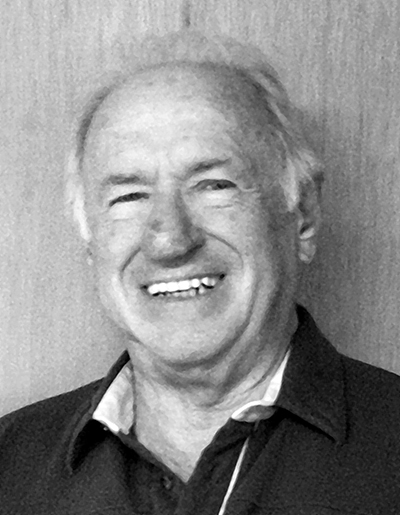 The biggest gets bigger, and don't be surprised if some of your local TV favorites on KOMO and KCPQ are updating their resumes. Sinclair Broadcast Group owns 173 stations, including KOMO and KUNS. It's buying Tribune Media, which owns 42, including KCPQ and KZJO. Price tag: $3.9 billion. Changes in FCC rules are making this possible. The whole deal should be done by the end of the year. (I don't know of any particular race to beat Entercom-CBS in the merger mania.) The company may have to sell off some stations where they already own. (Again, like Entercom-CBS.) But, Sinclair's boss Chris Ripley says "we don't think we need to sell any of them." He hopes regulators will agree with that. Sinclair is considered somewhat right-leaning politically, with no big effort to hide it. That'll make it a little tougher on local reporters and anchors here and elsewhere who'd rather be thought of as neutral. Pub. Note: Also see The Seattle Times' story in its Sunday, May 14, issue by a New York Times reporter headlined: "Owner Sinclair's slanted 'must-runs' leave KOMO-TV journalists bristling."
---
Sorry to learn of the death of Milt Furness at age 84. He'd be near the head of the list of those of us who got an early start in broadcasting—having landed his first on-air gig in Juneau at age 13! His career included radio at KIRO and KING, time at UPI, then to TV— first KIRO, then KOMO—for 15 years as a reporter and anchor. After work at CNN, he went the route of many, to PR work at a big company. In this case, it was a Chicago-based airplane maker before it was Chicago-based. Those left behind include his son, Ian, who's sports-talking afternoons on KJR-AM and helping KCPQ-TV with Seahawks coverage.
Frontier Media, with eight FMs, seven AMs and bunch of translators in Alaska and Texas, has new owners, husband and wife Robert and Sharon Burns. They had owned 20% and bought the rest when the majority owner decided to retire. Big deal? Yes, it is. They are the first foreigners to have full ownership of American broadcast outlets since… ever. The Radio Act of 1927 was written to exclude that sort of thing, out of concern over foreign powers controlling access to information. The rules have eased some since, and now have eased a big bunch more. No shady characters here. In fact, Robert was Juneau's 2010 Citizen of the Year. The hoops they had to jump through included approval by the Departments of Defense, Justice and Homeland Security. Only then would the FCC say OK, at least this time, "finding no grounds to object." The Burnses are from our not-yet-sworn enemy, shrimp-on-the-barbie, water-swirling-the-wrong-way down-under nation of Australia. Yeah, we'd better keep an eye on them.
Don't be cross. For the sake of fantasy, let's say Larry Coffman, publisher of the MARKETING newspaper and website, decided to buy KING-TV. Right now, he can't. Much as he might like to, the FCC's cross-ownership rule bans newspaper owners from buying broadcasters in the same market. But, Commission chair Ajit Pai is strongly hinting that could change. He says such regulations are no longer necessary. Our Senator Maria Cantwell is saying a diplomatic version of "hold on, there, buster." ("That's Commissioner Buster to you, ma'am.") She doesn't like the idea of one entity owning all the media and all the discussion, especially in a smaller market. That what the rule is for. As with so many other things governmental these days, stay tuned…
In and out the door. If you buy advertising on KIRO-TV's air or digital or anything else that emanates from Broadcast House, the order will cross the desk of Michelle Woods. Cox Media Group brought her from WHBQ in Memphis to be the new general sales manager in Seattle… Brian Cohen plans to retire as GM of KSTW-TV later this year. Since 2012, he's run the station from San Francisco, where he also manages KPIX and KBCW…Anchor/reporter Maria Guerrero has left KIRO-TV after a little more than three years. She has gone to Fort Worth, TX, to work at KXAS and Telemundo affiliate KXTX… Janet Kim has left KCPQ 13 and followed the path of several other news people into a cushy PR job at Puget Sound Energy…Reporter John Langler has left KING-TV after four+ years to work in Las Vegas. Not as a dancer. He'll be weekend anchoring at KLAS, the CBS affiliate there… Lindsay Cohen, a KOMO-TV reporter since 2009, has traded her microphone for a pencil. She's gone to work for Zillow as a writer (OK, probably not using a pencil…. They're gonna need a bigger business card for morning man Jamie Patrick at KDRK-FM in Spokane. He's been music director and assistant operations manager, too. And now he's been handed the title of program director, while keeping all the rest.
Eye on Entercom. There are plenty of smiles over the pending merger of Entercom and the soon-to-be-forgotten CBS Radio. Execs from both companies say it will be great. It all should be wrapped up by the third quarter this year. Entercom's David Field, who will get the big corner office, calls the deal "transformational" and says the whole situation is "ripe for success." Listen carefully after the deal is all done and see if you can tell the difference. If you want more detail, they've submitted a 300-page filing to the SEC.
Stick it in your ear. Radio listenership remains strong…maybe even stronger than some realize. Not just on the old Philco in the corner, either. Consultant Alan Burns says many people, especially the women he asked, spend more than half their radio-listening time wearing headphones or earbuds. The concern, of course, is that those listeners don't tend to show up in the ratings. You can believe someone somewhere is working on that.
Bob out. I welcome Bob Rondeau to my world. He's retiring after broadcasting UW sports for 37 years, along with time at KOMO Radio and other places before that. He, too, now can enjoy his grandkids, travel more with wife, and probably find other worthwhile things to do with all this new time on his hands.
No live roostertails. Old-timey Seattleites who can't really explain the wonder of the Seafair Hydroplane Race are allowed to be disheartened at KIRO-TV's announcement that it will no longer offer live coverage of the race, just an evening wrapup. That ends 66 years of such coverage. The Times' Eric Lacitis reminds us of the days when all three local TV stations covered the race live. That's part of what we mean when we say "the good old days."
Also gone. For almost 50 years, "Swing Years and Beyond" brought some of the same old-timey Seattleites a mixture of big band and other music from that era on KUOW. That ended February 25th. Amanda Wilde, host since 2003, decided she wanted to do something else at the station, and the station decided it wanted to do something else with that time. Everybody's happy. Well, except for some of the above-mentioned old-timeys.
If I could, I'd love to throw big chunks of money at various good causes. But, I spent a career on the air, so there are no such chunks. However, there are people like philanthropist Floyd Jones. The Seattle investor has donated $9 million to KUOW to set up an endowment fund to bankroll news operations, especially in-depth reporting.
By the way, since the ratings people started including non-commercial stations in their surveys, KUOW has done darned well….second in the market in the last numbers I saw. A far cry from my days there, when then-big-time local star Al Cummings described the station as "hard-wired into the hearing aid of an old lady in Ballard." Yah, sure.
(Non-commercial? Let's see. You give them money, they say something about you on the air. ???)
New look. New sound? KNKX 88.5, the former KPLU that was saved by the public, has announced a re-branding, which includes a new logo and a whole lot of words. The station says the rebrand is based on four core values, storytelling, innovation, community and connection. There's more. To become a leader, it will use Integrity, Experience, Approachability, Depth, Compassion, Sustainability and Personal. Yes, all capitalized. If this brings you flashbacks of those seemingly endless committee meetings you had to sit through in this kind of exercise, you're not alone.
More movers. Fitz (last name not "In-the-morning")(real name Filbin Grobstad) and Entercom's KKWF The Wolf have "parted company." He was there almost 12 years, was Favorite Radio Personality of KING viewers for eight years, and managed to finally beat KMPS in the ratings (with some help from KMPS…oops, personal feeling there). The company "wishes him well…" His three syndicated shows will continue.
Here's one way it's supposed to work. Cody Whistler started at KNDD The End ten years ago as a promotion team member. Three years ago, after either whining, cajoling, blackmailing, or maybe even showing talent and ability, he was given an air shift, overnights, weekends and such. Now, he's on air fulltime, seven to midnight weekdays.
Bender (one name is enough), morning man for I-Heart's KISS-FM in Seattle for the past 16 years, has re-upped. Current co-star is Molly (also one name is enough).
Sean Demery's going to need more pins for the map of where he's worked. The new Program Director at KINK-FM in Portland has worked in Seattle at KMTT, as well as stations in San Francisco, San Bernardino, St. Louis, Milwaukee, and Atlanta.
Also making the Seattle-to-Portland move, Tony Russell. He was part of the KKWF morning team from 2006 to 2015. He's now part of the morning show at KUPL.
Geoff "G-off" Owens is the new PD and afternoon host at KUBE in Seattle. He'll keep the same two jobs at I-Heart's KXJM in Portland. A true rags-to-nicer-rags story: he began there as an intern in 2004.
Peter Wagner has moved across the border. The KGMI, Bellingham afternoon anchor is now at CKWX, Vancouver, as evening anchor.
The Billy Madison Show is the new morning show at Hubbard's KVRQ Rock 98.9 FM. It's syndicated out of San Antonio, and Seattle is its sixth, and largest market. Yes, one more local morning jock is probably looking for work.
Familiar calls. There are only so many three-letter combinations you can make for call letters for your radio station, after the mandatory K (or W in the eastern half of the country), so it's not that big a surprise when you find among all the new low-power FM community stations popping up, some sound familiar, formerly used by now-defunct commercial stations.  I mentioned earlier the old KAPY, Port Angeles, now Duvall. Now comes The Chehalis Valley Educational Foundation's Westport station, KBSG, to be broadcasting at 90.1 FM. And, it will be moving its city of license to Raymond. This well-traveled call used to be KIRO's FM station. It was an oldies station, and it was even that Fall City station that is now KWJZ and has moved down the road to High Rock. KWJZ was a smooth jazz station in Seattle until 2011. Confused yet? There will be more.
And here it is: KVNW, not yet on the air. I don't know if anybody had those letters before, but there's a background here that's getting more familiar. Threshold Communications won the bid for a new FM station in Clatskanie, OR. It then asked for a change of community license to the bustling burg of Napavine, WA. Premiere Broadcasters, owners of KITI AM and FM just down the road in Centralia, griped mightily, but not quite enough. The FCC gave the OOD (Official Okey-Dokey) to Threshold. Now, they have to do something with it.
Information, please. There may be no such thing as bad publicity, but KCPQ 13 Anchor David Rose got some he could have done without earlier this year, after Seattle Police Officer Robert Marlow was charged with a drug offense involving a stripper and a computer. Among the alleged sins, providing confidential information about crime victims to Rose, who also produces "Washington's Most Wanted" for the station. Rose says he was doing his part right, not directly airing such information, but using it as a resource to contact involved parties. News Director Erica Hill backed him up, saying they rely on sources in law enforcement, and use such information carefully and responsibly. With the news media being heavily criticized from The Top, it's especially important that reporters be careful about what they learn, from whom, and how they use it. Although Rose probably feels uncomfortable with the attention, it doesn't seem he did anything wrong.
The Lee side. Rhonda Lee has joined the weather team at KING-TV, reviving my hope for the anchor-reporter-weather dream team of Leigh, Li, and Lee (Danielle and Michelle) torn asunder when Mary Lee left. (I doubt the two are related, since Lee, in various spellings, is the most common surname in the world.) Rhonda is a little notorious in the business, saying she was fired back in 2012 from KTBS, Shreveport, after a Facebook response to a viewer who questioned her "natural" African-American hair. Downside for her: that got her enough attention that she probably couldn't change it now if she wanted.
Erin a-plenty. No weekend rest for Erin Mayovsky. The talented part-time model is working part-time weekends at KCPQ 13 as weather reporter, and at KOMO-TV as sports reporter. And doing darned well at both. And there's nothing wrong with wearing the same dress to both.
Even earlier news. The 3:30 PM newscast that KOMO was putting on-line only has now begun airing the show on the tube. That makes it the earliest of the afternoon televised local newscasts. It was the first with a 4 PM newscast, so this puts in back to earliest again. (KING's noon news rerun on KONG ends at 2. Yes, there's an hour and a half with no local news. We'll survive. There's always radio.) That earlier time means Seattle Refined, KOMO's afternoon feature show, shrinks to a half-hour, from its perhaps overly-ambitious hour-long format. It's hosted by Gaard Swanson, who may well spend weekends at home watching his wife, the above-mentioned Erin Mayovsky.
And she may end up working just one company, with more changes coming under the new Administration's FCC. It's going to change the way it counts audience, which could lead to the proposed merger of Sinclair and Tribune, owners of KOMO and KCPQ.
Another print fail. You've heard or seen those announcements stations give about public files being available for your perusal during business hours, etc. etc. Well, no more. FCC Commission Chairman Ajit Pai says keeping paper copies of communication from the public is no longer necessary. On-line is good enough to assure that they're still broadcasting "in the public interest."  Turns out hardly anybody ever came in asking, anyway. And, Pai has added "Defense Commissioner" to his duties. That job means making sure broadcasters are up to speed at staying on the air in various disasters, natural or otherwise.
That Mickey Mouse outfit. Radio Disney, which pulled out of Seattle and all its other markets except Los Angeles, is sneaking back in, through a deal with Entercom to broadcast on HD2 side channels on many of its stations. Sorry, kids, not here, yet. Closest is KRSK in Portland.
$$$ a-plenty. Yes, it's still possible to make a buck or two owning radio stations. Hubbard knows. Its news-talker WTOP-FM, Washington, D.C., for the second year in a row, is the top revenue-producing radio station in the land, topping last year at $67.5 million. And, thanks in great part to politics, that format continues to be the most-listened-to in the country.
And here's a deal that's probably better than the one you got. If boss David Field gets fired "without cause" or quits "for good reason" any time in the first two years of the Entercom-CBS merge, he will float away on a golden parachute worth just under $22 million. (If you've got a better deal, the rest of us don't want to hear about it.)
Out foxed. Since the last election cycle, Fox News has built on its reputation, which is either comforting or scary, depending on your particular persuasion. But local Fox affiliate stations, wanting you to know they are not like Fox News, are dropping the name from their promos. Remember when KCPQ here was Q 13 Fox News? Now, it's just Q13 News. WFXT-TV in Boston is the latest to do the same thing. Fox entertainment shows? OK. Fox News? Not the reputation they want.
Analyze this. Wells Fargo bank has taken some heat lately for some of its business practices. I'm curious now about the salary of its media analyst, Marci Ryvicker. She looked at the decision by I-Heart to let its outdoor division keep the old Clear Channel name, which seems to me a name better suited to broadcasting than billboards. Inside Radio.com quotes her as saying this could have to do with moving cash around, or planning a spinoff, or just a housekeeping move concerning branding. "That said, we honestly have no idea how to interpret this." I want her job.
A little birdie told me. Former Bob Rivers Show member Joe Bryant, mentioned last time for shepherding Mercer Island High School's radio station, KMIH, apparently likes the world of education. He's been named Assistant Coach for the school's Girl's Badminton Team.
It was mentioned in the last issue about his student finalists for honors from the Intercollegiate Broadcasting System. Category winners included Luka Merceta (sorry about the earlier misspelling) for best newscast, and Max Tanzer for best sports interview, with Mariners' Pitcher Charlie Furbush.
Also at that March 4th event in NYC, Bellevue High School's KASB took the gold in the only two categories it entered: Will Wade (there's a fun air name), Sofie Broznowski, James Georgiu, and Blake Jones for the Best Morning Show, and the whole staff for Best Use of Video in a Radio Studio. (Full disclosure, or self-back-patting: I was a "professional" advisor to that station briefly several years ago, happy to help my alma mater.)
More honors keep piling on for 88.9 "The Bridge," KMIH…named Best High School Radio Station in the State at the Washington High School Radio Conference in Gig Harbor. And 16 individual awards were handed out to station staffers.
Passings. A much-heard voice, Beau Roberts has died. Maybe you knew him as Paul Stencil if you were a classmate at Sammamish High School way back when. As Roberts, he worked at KZOK, KISW, and KXRX, and later became the image voice of KZOK and several other stations around the country. Few details yet on his death.
And Alex Tizon has died unexpectedly at his home in Eugene. He was a reporter for the Seattle Times for 17 years. Our paths crossed occasionally covering stories, but he also was part of an extended work-family. One of his eight siblings, Leticia, was Business Manager at KMPS for a time while I was there. He was highly respected in the newspaper business. That happens when you win a Pulitzer. He's written a book, and was teaching journalism at the University of Oregon when he died. He was just 57.
From Eagle Harbor to Grenada. There's more than one Jones Broadcasting out there, mostly engaged in radio, television, music production, pod casts, and all that sort of thing. But one of them…I can't be sure which one…has taken diversifying to a new level, spending $300,000 to buy the 63-year-old Washington State Ferry Evergreen State. (The first ferry custom-built for the State, if you're keeping track.) It will see service hauling passengers around in the Caribbean. (I see no reason to link this story to one in the last issue about pirate broadcasting.)
The "Duh" Awards. As noted before, TV news reporters have notes, anchors have a script, but weather and traffic reporters ad lib, occasionally bypassing the brain, leading to one traffic report I heard: "traffic volumes are up quite a bit from just a few hours ago." This report broadcast at 6:50 A.M.
And, I heard a reporter, apparently without notes, tease a live report coming up on "a deadly murder-suicide." As opposed to….?
You can contact Don Riggs at donriggs@hotmail.com.