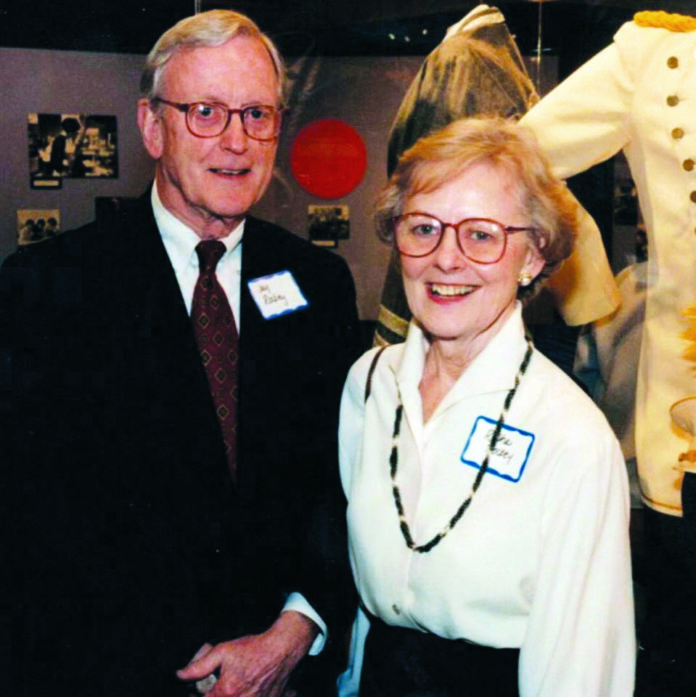 A Jay & Retha Rockey Endowed Professorship is being established at Washington State University's Edward R. Murrow College of Communication by their family members, former employees and friends.
From the day Jay launched his  firm on Oct. 22, 1962—the day after close of the Seattle World's Fair that he served as PR director—the man who became known as "the Father of PR in the Pacific Northwest" has earned accolades for his leadership, adherence to high ethical standards and advocacy of lifelong skills enhancement.
Wife Retha, who died in 2009, was Jay's business partner for much of his illustrious 55-year career. And the Rockey children—Helen, Susan Rockey Martin and David Rockey—were an integral part of the Professorship initiative.
"The entire Rockey family feels close ties to the WSU community," Helen explained. "Dad delights in helping young people engage, grow and thrive. This is a perfect way to infuse Jay and Retha's spirit into the next generation of communications professionals."
In 2002, the local PRSA chapter established the Jay Rockey Lifetime Achievement Award and named him its first recipient. He served at national president of the Public Relations Society of America in 1976, and the WSU chapter of PRSA is named for him. He was inducted into the MARKETING IMMORTALS pantheon in 2009.
For 38 years Retha was the company controller and also participated in other aspects of the business. She is credited with coining the name for Bumbershoot, the post-Fair "festival of arts." Jay also gets credit for convincing his bosses to rebrand the Century 21 Exposition as the Seattle World's Fair.
The Rockey Professorship will provide a transformational experience for Murrow students and faculty by:
• Attracting nationally prominent faculty who work with academic and professional communities to innovate and cultivate relevant curricula and support their research and professional endeavors;
• Providing opportunities for students to interact with industry experts to combine applied case studies with real-life experiences; and
• Attracting visiting lecturers to share inspiring insights from their life's work.
Readers of MARKETING are invited to join colleagues, clients and friends in posting stories on a dedicated Facebook page and to consider honoring the Rockeys with a gift to the Rockey Professorship fund.