By Jules Van Sant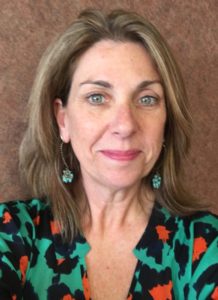 When I speak with students at high school and college-level visual communications classes, I lead with, "Have you ever noticed that everything in the grocery store is printed? Packaging, stickers, shelf tags, point of sale displays, cartons, bags, boxes…" And when you ask them how each is produced, you often get blank stares. They just don't know how to go from a screen to a product or understand how exciting print manufacturing can be.
Wherever I roam among our PPI Association print and visual communications industry membership, it would be the exception to the rule to hear an employer say he isn't hiring. Almost every firm—from 10 or fewer to 200+—would love to find skilled individuals for production, sales or estimating. In most cases, the current staffs average 50+ years of age, there's no reliable source of new talent and many owners don't have the passion they once felt for their craft.
Randy Coplen, entrepreneur, mentor and former owner of Printing Control in Tukwila, is concerned. "The need for qualified employees is becoming critical in our industry. At my old company, Printing Control, many of the current employees are nearing or at retirement age and are beginning to retire. Replacements likely will be trained internally or hired away from similar companies."
Dave Weber, print shop manager at Highline College and former Print Education instructor, does what he can to offer internships to Visual Communication students in design and related fields. "We all remember how we got started in this industry and how we weren't sure about it until we got that first opportunity. We owe it to the future workforce and to ourselves to educate, inform and invest and place students into career we know they'll love. Today's young people just don't have that frame of reference. Together, we can shape it for them."
PPI is working to develop high school and college programs that offer alternative pipelines, leading to solid, fulfilling and well-paying careers. Training younger employees is absolutely critical for our industry's future. Graphic design programs are taught throughout the state, but tying the design to the production side is not as popular, and that's where the larger percentage of career jobs need filling. Career technical training programs have bypassed print-related production training.
PPI, in concert with the Pacific Printing Industries Educational Trust Fund, is focused on programs centered around production, engineering, manufacturing and business, as well as graphic design, in order to bring a new generation into our evolving industry.
Coplen said, "As business owners, our task has to be to get middle and high school and college students into our companies to see what visual communication jobs look like and begin to help all our educational institutions develop more training programs to develop qualified entry-level staff. We also must develop more internship and mentoring programs and more defined apprenticeship avenues."
PPI and the PPI EdTrust invite all regional companies to get involved through donations, participating in school career programs, hosting a school career day and inviting a job shadow or intern into their company and ultimately hiring members of the next generation.
And, with your help, the source of those grocery labels will become clearer to them!
Jules Van Sant is executive director of the PPI Association. You can contact her at 877-762-7742 or jules@ppiassociation.org.