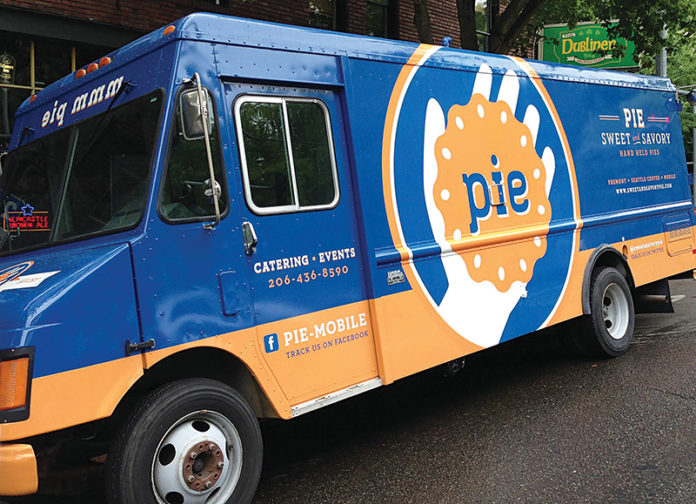 By Heidi Drockelman
It's not uncommon to see a headline declaring that "Print Is Dead." But a trip to the grocery story (packaging, labels, aisle signage) or mailbox (mailers, coupon packs, letters) or a restaurant (exterior signage, delivery vehicles, menus) will show you that just isn't true. The need for print has simply changed with the changing times.
Over the past 20 years, printing technology and availability of equipment have seen tremendous advances. Local printing and sign shops have been pushed to "adapt or die," as our world becomes more digitized. So, what are the game changers that have prompted these shifts in the industry?
The availability of equipment is one of the biggest advancements. Think about it: Every office has a printer (or three), and they're built for high-volume quantities. As a result, the number and size of print projects that are outsourced to print shops has diminished.
The addition of image-based software programs for the masses and more sophisticated design software have made people more capable of laying out their own documents and purchasing directly from print vendors.
No longer are we dealing primarily with educated designers and sophisticated print buyers as agents for the customers, so the need for education and increased customer service is obvious.
Large-format printing is probably the leader among the types of printing that have seen the greatest leap in demand. Ordering event banners used to require cut-vinyl letters from a limited color palette. Now, they're printed digitally, with a vibrant color spectrum on a wide range of materials.
Also, custom-printed fence mesh (wind-resistant mesh-vinyl material) is a product on the rise, used primarily at construction sites, special events and sports venues. It's becoming a high-impact alternative to the standard billboard. Temporary signage demand also has increased as "branding" interest trickles down to small businesses and community organizations who are concerned with name recognition.
Vehicle-wrap printing and installation  (example at right) also has been booming, as food trucks and other mobile community services increase and marketers mine more effective ways to promote with mobility. Customers are going bigger and bolder with their designs and seeking custom solutions for signage, environmental graphics and seasonal campaigns. Laser cutters have become so precise that cutting by hand is a thing of the past. Equipment advances have led to efficiencies that enable print and sign shops to cut waste, speed up turnaround times and become more responsive to customer needs.
The Internet is another obvious contributor to changes in the printing industry. Online retail shopping has given rise to online print vendors. They're quick, cheap and faceless. Though this often means budget-friendly pricing, many online printers trade speed for quality control and price for customer service. For the savvy online shopper, it becomes a "kid in a candy store" approach to print buying.
Suddenly, the large-format and specialized-print options that once required a stop at your local print shop are at your fingertips. For better or worse, online printers boast a pricing model that often undermines the smaller shops' rates and provides a false sense of apples-to-apples quality.
Contending with online vendors is a stiff challenge for local printers. How do you compete on price and still earn enough to invest in new equipment, train staff and offer more to your customers? And that's all while operating in the age of Yelp! Reviews and an array of other social media. This makes positive customer feedback and real-time engagement critical to a printer's reputation—and even survival.
With constant advancements in product offerings, equipment and the need for training, today's print or sign shop must continue to adapt, leveraging technology and expertise in a way that delivers full-service solutions to its customers.
In Seattle, we're in the midst of a booming economy, but the expanding opportunities are offset by expanding challenges. Those in the print or sign shop business who adapt best will not only survive—but thrive.
---
Heidi Drockelman is the marketing manager at United print, signs, graphics. Since 1999, United has evolved from a traditional reprographics provider to a full-service large- and small-format print and sign shop. You can reach her at heidi@unitedpsg.com.