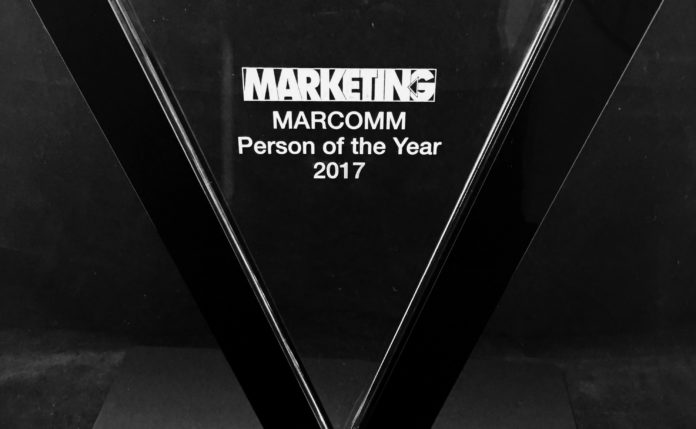 On January 2, we'll begin receiving nominations for the new MARKETING MARCOMM Person of the Year Award for 2017 on the marketingnw.com website. All of the entry details will be listed with the electronic entry form on the site.
Virtually all of the awards open to those in the marcomm community are based on career achievement. To wit: PRSA's Jay Rockey Lifetime Achievement Award, AMA's Marketing Legends, NATAS' Gold and Silver Circles, our own MARKETING IMMORTALS pantheon and even the now-defunct PSRBA's former Crystal Soundie.
It's past time for an award that recognizes outstanding achievement in a particular year, by either a professional in the marcomm vendor community or the corporate CMO ranks, which is a new area of focus for us going forward.
This opens the door to recognition for a professional of any age—from millennial to grizzled veteran. The key is that the achievement must have culminated during calendar year 2017.
The striking award at right will be presented to the winner as the climax to THE EVENT on Wednesday, May 23 at the Bell Harbor Conference Center.
Your nominees—beginning Jan. 2—please…