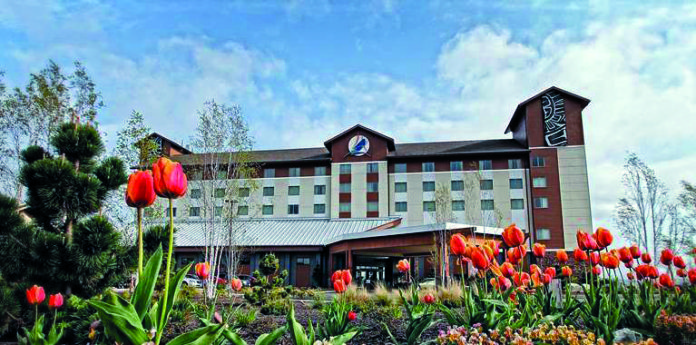 Pub. Note: This is the second article by a corporate CMO in this new column that's part of a major initiative to bring this large and important segment of the local marcomm community fully into our readership base.
By Jumada Schwinden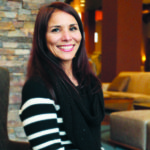 Don't let anyone tell you that casino marketing in Washington State isn't hard. It is. With competition from more than 50 other casinos  and card rooms in this state alone, the challenges are obvious.
Lot's of people tell me that my job must be fun. You get to travel and network and go to parties and golf outings. It's that, too, but it can make your head spin at times—and 60-hour weeks are the norm.
A typical day includes sending a range of advertising (print, radio, TV, digital, signage, promotions, drawings, coupons) to a variety of media—and keeping it all straight—all before 10am.
There's also the challenge of communication among the 20 other departments and hundreds of team members involved with my employer—Swinomish Casino & Lodge, near Anacortes.
And then there's the job of keeping the casino guests informed of the current promotions, specials in the dining outlets—without forgetting our hotel and golf course patrons.
"The responsibilities each and every day are tremendous and it's a 'must' to be organized and able to set priorities—and be flexible enough to change them in an instant…"
The responsibilities each and every day are tremendous and it's a "must" to be organized and able to set priorities—and be flexible enough to change them in an instant—all the while refocusing and rebalancing the needs of the multi-layer marketing audience.
Then there are the regulations. Every casino is required to follow rules and regulations. Ask anyone who's been involved in the state gaming arena and they'll tell you it's a special market. But the state regulations are clear, and—once you become familiar with them—they're manageable.
As you might expect, the competition is intense. With 50+ direct competitors, it's imperative to differentiate your property from the others. Here's where the real challenge lies—and it begins with research, research and more research.
Know your players, what they like, what they don't like, what's important to them—and then find a way to deliver. Player's Clubs are a great start, but it goes far beyond knowing that Judy comes in every Tuesday at 3pm. Where is she on the other six days of the week and why is she going there?
We all know the marketing business is constantly changing, thanks to technology. The amount of data available is mind-boggling. Translating that data into an effective promotions, disseminating the information effectively and tracking the response all is possible with the tech tools we have at our fingertips—but don't overlook the importance of human interaction.
Your team member must be inviting, genuine, knowledgeable and able to build relationships. The information you can glean from guest surveys, or—better yet—speaking directly to your guest, is invaluable and can't be replaced by technology.
If you ask a player how many loyalty programs he or she belongs to, the number is amazing. Some are in the dozens. So, with all that competition, the offers must be attractive and genuine in order to maintain a loyal guest and, in turn, a successful property.
Research, feedback, advertising and promotions all are tools to use in trying to meet the needs of the players and your target market. And this would be relatively easy if that target market was singular.
It's easy to say the casino target is the 45-plus female slot player. But what about the prospects for the upscale dining, the golf course, the sports bar or the lodge and banquet facilities? These assets all need and deserve marketing support.
Given the extent and intensity of the competition, the multiple audiences and media involved and the frequent need to change plans instantly—you often feel like you're solving a series of Rubik's Cubes each day every day—but I wouldn't trade jobs with anyone.
---
Jumada Schwinden has worked in gaming for 20+ years and has been marketing manager of the Swinomish Casino & Lodge for the past seven years. You can contact her at jschwinden@swinomishcasino.com.