No-BS Approach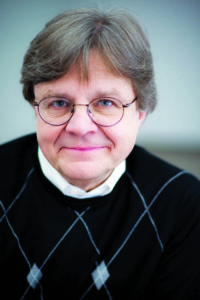 Rick Stanton graduated from the University of Washington with a major in secondary art education and a minor in graphic design. His first real job was art director for the Kelso School District establishing art curricula for K through 12, while also teaching at the high school level and coaching varsity baseball.
Making some money became a driving factor that led him back to Seattle where a friend, Brice Butler, convinced him to go out on his own as a freelance designer-art director. With $1,400 in his checking account, rent and a car payment due and a what-the-hell-let's-see-if-this-can-work attitude, Rick began the next phase of his career path.
One project led to another, which ultimately led to the Desperado Jeans account and the art-director-to-ad-man evolution. The Desperado work got recognized in a hurry and soon Rick was working on other fashion accounts, including Normandee Rose, Brittania Sportswear, San Francisco Riding Gear and Members Only, to name a few.
During that time, Stanton met and partnered with designer Dennis Burns and, after a successful run, the two teamed up with Bob Walsh and Walsh, Burns & Stanton was born. To help with account service and new business, David Bondo soon came on board.
Rick, along with Dennis and David, left to form Stanton Burns & Bondo. In the mid-'80s, the agency won accounts for the Washington Fryer Commission, Barrier Motors, the King County Boys & Girls Club, Restaurants Unlimited, Ballard Hospital—and the biggie—Ernst Home & Nursery.
Soon after the Ernst victory, Burns left the shop and Stanton Bondo & Company was formed. SB&C added Fox's Gem Shops, Golden West Broadcasting, Overlake Hospital Medical Center and Drug Emporium to its client roster, with the big new-business coups being Safeway NW and Pay 'N Pak. During that time,  the agency grew to 30 employees and annual billings of $25 million.
Rick hated it.
He loved actually doing the work, getting people excited about ideas and being directly involved with key clients on a daily basis, but the size of the agency and the requirements of managing it were stifling to him.
He also saw the marketplace changing in favor of smaller, more nimble shops with more-senior leadership. So, he parted ways with Bondo in 1990 and, as he likes to tell it, Bourbon and a thesaurus were the geneses for the next iteration of his  career.
Stanton & Everybody would be his calling card for the next 25 years. Rick always was proud of the work spanning his 40-year career, saying it stood up to the quality of any other agency in the Northwest and proved that the size of an agency has nothing to do with creative excellence.
If you ask him, he'll tell you he's the most proud of the radio commercials he wrote and produced, saying it's the one place a writer can't hide behind an art director. Either you're a good storyteller, or you're not.
The S&E days brought in a long list of notable accounts that included Peoples Bank, Ballard Computer, Sports Art Fitness Equipment, Seattle Goodwill, Taco Del Mar, the Washington Potato Commission, the Dairy Farmers of Washington, Darigold, Brown & Haley, Almond Roca, Seattle Chocolates, Pima Medical Institute and national work for Sterling Health Plans.
Rick also points with pride to the longevity of his relationships with clients, and the staffers he mentored who went on to successful careers in the ad business. The Washington Fryer Commission, Barrier Motors, Seattle Goodwill and Peoples Bank all were clients for the better part of 20 years. And alums of his agencies, who have gone on to successful careers here and elsewhere,  number in the dozens.
The secrets to his success?: "Stay true to who you are, never work for people or accounts you don't respect and have a no-bullshit business approach," Stanton said.
---
THE PROCESS: One new inductee is added to the MARKETING IMMORTALS pantheon each issue. The 2017–2018 inductees will be recognized at THE EVENT on May 23, 2018, where the 2017 MARKETING Award winners will be revealed. Their career commentaries, which are the heart of the IMMORTALS concept, appear on the marketingimmortals.com website, along with those of the other members enshrined to date (see list at right). Send nominations to larrycoffman@frontier.com.