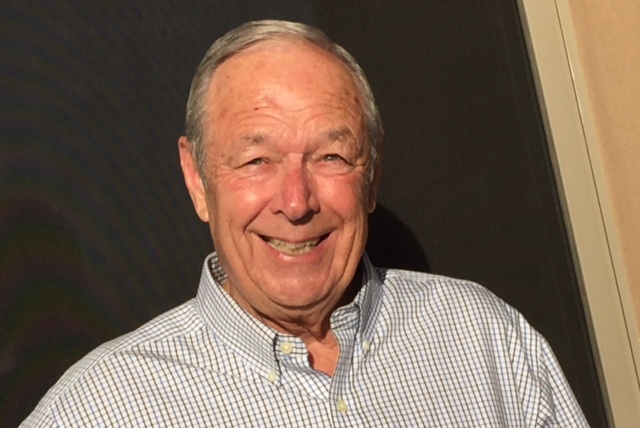 A Seattle Product
Dick Hadley had an early love affair with newspapers, journalism, sales and advertising. He discovered his love of newspapers, not on his paper route, but while taking a journalism class at Lincoln High School and writing for the Totem, the school paper.
He saw it as a great way to get in on the ground floor of major events, issues and stories and gain the power to influence people, attitudes and opinions. (He also was responsible for ad sales.)
Dick enrolled at the University of Washington to become a dentist, then a geologist, then an oceanographer, then a ???—before settling in at the School of Communications. The fit was perfect; he finally had found a home in a huge school of more than 45,000 students. The advertising sequence was taught by professors, Dan Warner and Bill Winters—both great ad agency pros.
During college, he got an internship at the Fred Baker Agency, which had the coveted Boeing account. But Dick was assigned to the Heidelberg Beer account, which was not bad for a fraternity guy!
After graduation, Hadley went directly to Cole & Weber to interview, fully expecting to be hired. But they said they only hired those with experience and preferred those who'd worked on the "client side."
Though dejected, he went to The Seattle Times to interview, using the "journalism" side of his degree. He was hired and soon learned that the "advertising" side seemed to be having more fun than the news side—and he transferred immediately.
He got plenty of "client-side" experience, handling accounts like the Bon Marche and the Northgate, Tacoma and Southcenter Malls. The Tacoma Mall later hired him away as its marketing director.
As luck would have it, Cole & Weber was handling the Tacoma Mall's advertising and a year later he was invited to meet the legendary Hals (Dixon and Newsom) and his dream job as a Cole & Weber account exec was realized!
He worked on Tacoma clients, including Puget Sound Bank (which he handled for more than 20 years), the Tacoma News Tribune and several other accounts.
You'll have to read his Commentary at www.marketingimmortals.com for details of his work with Boeing, the Ford dealers and others—and his life as an agency principal after C&W and now as a retiree.
He was awarded the David Ogilvy Golden Eagle Award in recognition of his 20 years at Cole & Weber as well as  the AAF Silver Medal from the AAF Seattle Chapter in 2009.
Click here to read Dick's IMMORTALS Commentary.