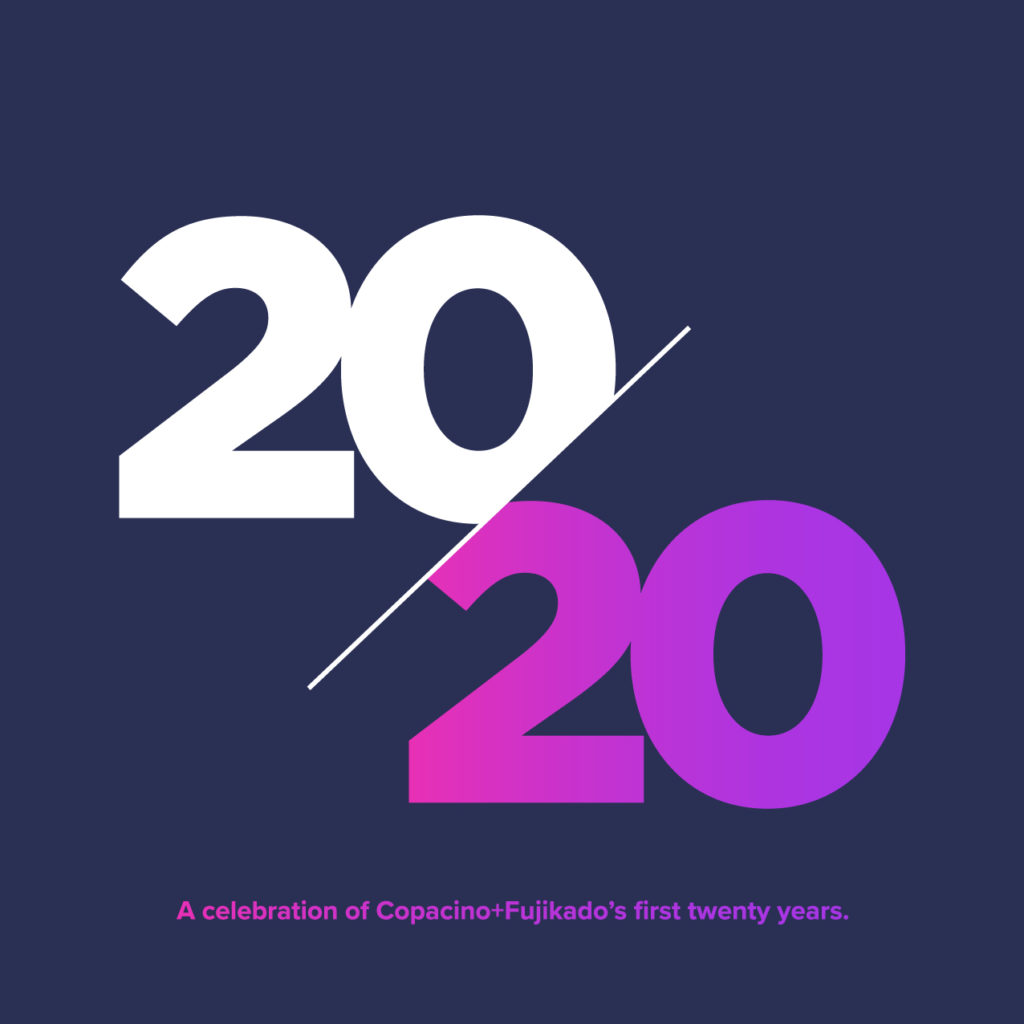 Copacino+Fujikado celebrated its 20th anniversary on Jan. 26 in the KEXP facility at Seattle Center with a big turnout of clients, current and former staffers, friends and partners in attendance.
A highlight of the evening came when Seattle Mariners' SVP/marketing Kevin Martinez regaled the crowd with 20 years of the Mariners' award-winning TV commercials, an account principal Jim Copacino brought with him to the startup from his days with Livingston & Co. Kevin closed his remarks with a retrospective video that included on-camera congratulatory messages from Mariners greats Edgar Martinez, Jamie Moyer, Dan Wilson and Ken Griffey, Jr.
Two other clients reminisced about their long history with the agency. Premera Blue Cross CEO Jeff Roe appeared in a full bunny costume, a reminder of a scene from an early commercial in what has been a 19-year relationship. And Symetra CEO Margaret Meister thanked C+F for its 14 years of service.
The 20/20-themed event looked back at the agency's first 20 years, as well as taking an optimistic look at the agency transition to new leadership. To further commemorate the anniversary, C+F rolled out 20 lists (each containing 20 entries) on its copacino.com website pertaining to the agency's first two decades. The first four categories are Mariners Stories, Clients, Jetti-sms (pet phrases by Jim and co-founder Betti Fujikado) and Thank You Notes. Check them out!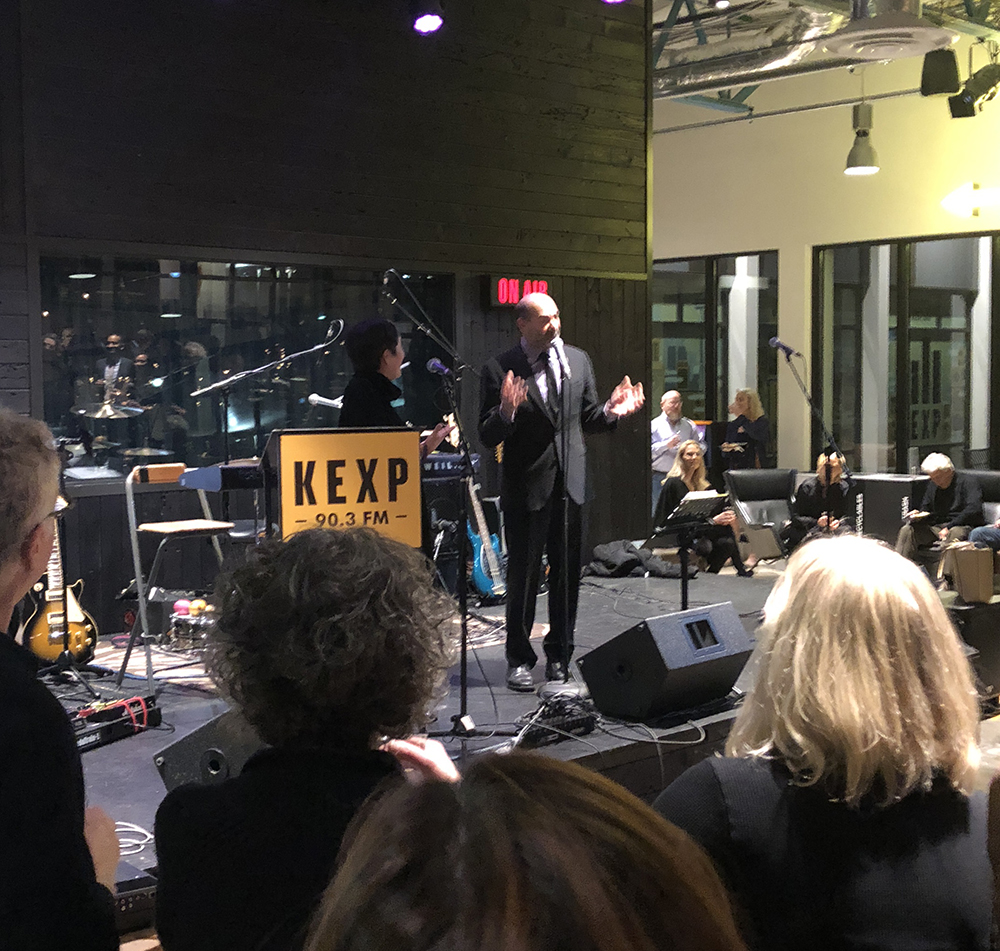 The evening featured ("naturally," Jim said) a selection of Italian and Japanese food, an open bar and wine provided by client St. Michelle Estates, and dancing to the rock hits of the Chris Friel Orchestra. The only sour note of the evening came when Betti wisely elected not to sing along with Jim's rendition of the Elvis classic, "Burning Love," performed live with the band.
Pub. Note: Full disclosure: When Jim was freelancing briefly in the mid-'90s, he asked me over breakfast one morning what I thought he should do going forward, and I warned him strongly against starting a "large agency." Great advice that was. As of today, C+F is is the seventh largest advertising agency in Seattle, with billings of $6.65 million and 35 employees, according to the latest PSBJ Book of Lists.