By Dave Remer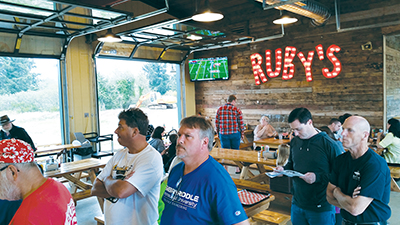 Like most people in advertising, I never know when or where inspiration will strike. My first-time foray into the restaurant business came unexpectedly in April of last year in Seaside, Oregon.
My wife, Candace, and I were driving down Seaside's main drag when we passed a boarded-up gas station. Now, it wasn't exactly like the clouds parted and a stream of light landed on that tired old structure, but still I was inexplicably overwhelmed with the thought that this property would make a great burger place… and maybe I could make that happen… a notion I announced aloud, much to Candace's chagrin.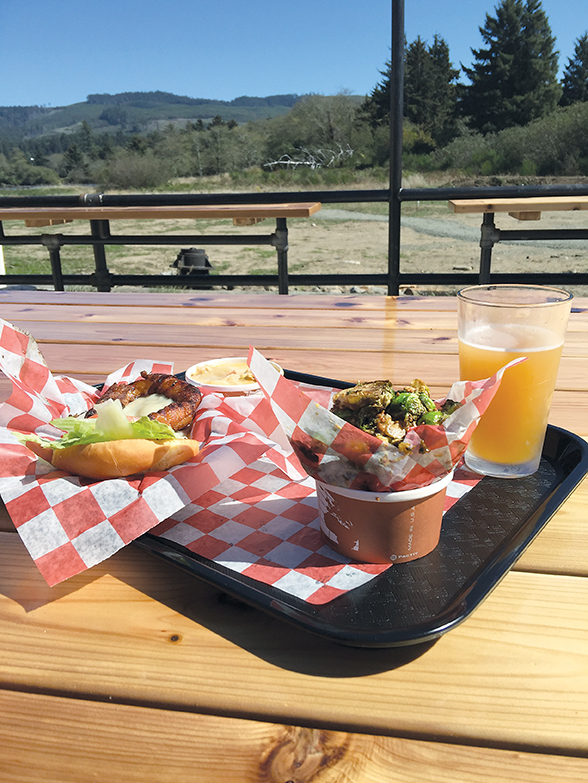 In a way, it was like a perfect storm of circumstances. First, my culinary holy grail always has been an exceptional burger, with fries and a shake. Second, Seaside is a beach town—perfect for someone like me, who was born and raised in California. And third, I happened to have the ideal inspiration for the restaurant's name sitting in the back seat—Ruby, my perpetual motion, beach loving black lab.
We actually concepted the restaurant backwards, deciding first on things we didn't want—like a corporate, cookie-cutter look, a franchise atmosphere and pre-cooked food. From there, we concentrated on a design that felt genuine and in harmony with the community, with concrete floors, lots of beautiful woods, custom-made tables and chairs and roll-up glass "walls" that provide terrific views, even when closed, and plenty of fresh air when opened.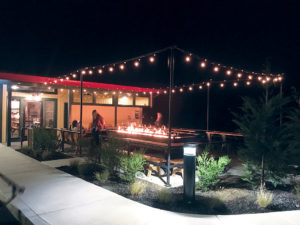 We removed a lot of foliage, giving fellow dog lovers plenty of space to walk their "best friends" and added a 16-foot-long outdoor fire pit. The result was exactly what we hoped for, a restaurant unlike any other in Seaside. And one that we think makes people feel not only well fed, but right at home.
Of course, we wanted Ruby's menu to be unique as well. So we hired a terrific general manager who created recipes for seven signature burgers, chili and chowder, entree salads, a breakfast menu and much, much more, including a surprising hit—flash-fried Brussels sprouts—of all things!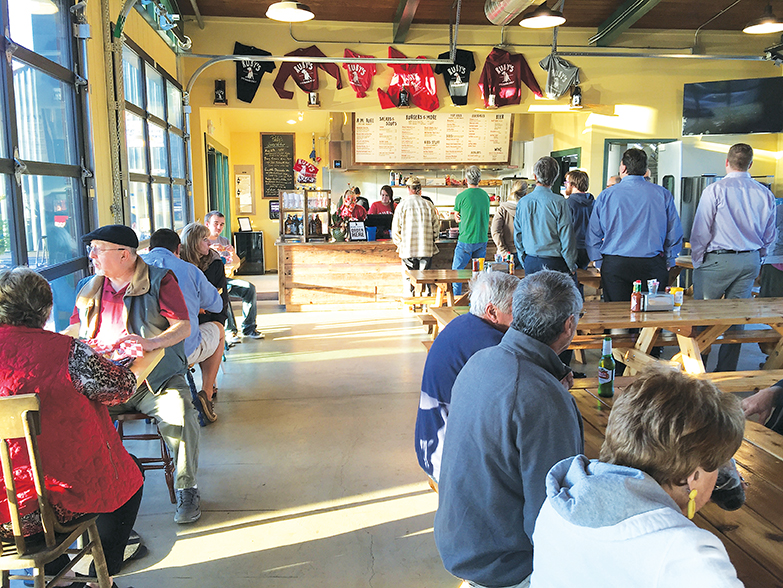 We also got a liquor license so we could offer beer and wine. The menu turned out to be a bit expansive, compared with my initial imaginings, but customers loved both the quality and variety… and we continue to tinker as new inspirations and customer comments reveal themselves.
It was 15 months from purchasing the property to our grand opening this past Labor Day. In that time, we did a lot of learning. About permits and inspections…construction and renovation… food prep, staffing and profit margins… and about the challenge, and even fun, of facing setbacks and moving beyond them.
But the biggest lesson we learned was the best one—that this small community and our fellow restaurateurs were rooting for us the entire time, and were always available for advice and encouragment.
That was truly food for the soul.
---
Dave Remer is CEO/creative director of remerinc. He lives in Seattle with his wife, Candace, and Ruby—the figurehead of Ruby's Roadside Grill. Dave can be reached at dremer@remerinc.com.