By Larry Coffman
A celebration of life for Bob Walsh will be held Saturday, March 11 at the Impact Hub in downtown Seattle. Seating is limited. Click here for reservations. Walsh died on Jan. 23 in an Istanbul, Turkey, hospital from a respiratory illness. He was 76.
Walsh had traveled to Tbilisi, Georgia, to receive credentials as an Honorary Consul of the former Soviet satellite, which he had helped with numerous humanitarian efforts and real-estate development projects. He took ill there and was airlifted to Istanbul, where he was in the ICU for three days, before his passing.
On the wall of my office is a large framed copy of the story and photos that appeared in MARKETING when I was in a group of 12 who accompanied Bob on one of his many trips to the Republic of Georgia in the Fall of 1999. The headline reads, The Walsh MO—'Dream It—Do It.' Many of those dreams were realized, like the 1990 Goodwill Games and the 1984 Final Four and a dozen other major sporting events that his promotional prowess made possible.
During our stay in Tbilisi, the group was housed in the compound of then Georgian President Eduard Shevardnadze. At the time, Bob was working with the Georgian government to develop three prime properties, which he had been given in appreciation for his earlier humanitarian efforts in its behalf. Sadly, he subsequently lost rights to the properties that now are crown jewels of Tbilisi's resurgence.
It was reported that the Goodwill Games, staged in partnership with TV mogul Ted Turner, brought more than 2,300 athletes from 57 countries to Seattle for the 17-day competition. But Bob was most proud of the arts and cultural component of the Games that brought families from many countries here during that period. In all, Walsh was responsible for bringing more than 90 national and international events to Seattle, according to the post on sportspressnw.com by Steve Rudman, who authored the definitive biography on Bob (see below).
Walsh was credited by the NCAA with coining the now-iconic "March Madness" moniker for the '84 national collegiate basketball playoffs here and also is given credit for Seattle's  "Emerald City" nickname—with help from his national TV buddies, like Keith Jackson, Howard Cosell and Walter Cronkite, who popularized the name in their broadcasts.
Other dreams were not realized, like several attempts to bring the Summer Olympics to Seattle and his One World Now! initiative to unite the Christian and Muslim worlds. Daughter, Melissa, was part of the One World effort and traveled with Bob to the Middle East and North Africa on several occasions.
But Bob never stopped dreaming, even as he traveled to Tbilisi to accept his well-deserved recognition. (He was especially excited to be getting license plates giving him diplomatic immunity, upon his return home.) As always, he had several projects in the works, including an exhibit in a Tacoma museum of memorabilia from his illustrious career, and entrepreneurial initiatives with the Georgian government.
Ralph Morton, executive director of the Seattle Sports Commission, called Walsh "one of the true legends in the Seattle sports and events industry. From the Goodwill Games, Final Fours, TV production, the Seattle SuperSonics and Olympics bids to many other opportunities, Bob's dreams always centered around connecting Seattle with the world."
I encourage all who want to learn more about this remarkable man to order of a copy of Rudman's page-turning book, "Who the Hell Is Bob?" (I lobbied for the title "Goodwill Walsh") in order to fully understand the unique scope of his incredible life. You also can read his bio and Commentary on the MARKETING IMMORTALS site.
Bob's many friends are encouraged to comment on this post below. If you would like to donate to Bob's Memorial fund please do so here: www.gofundme.com/bobwalshmemorialfund
---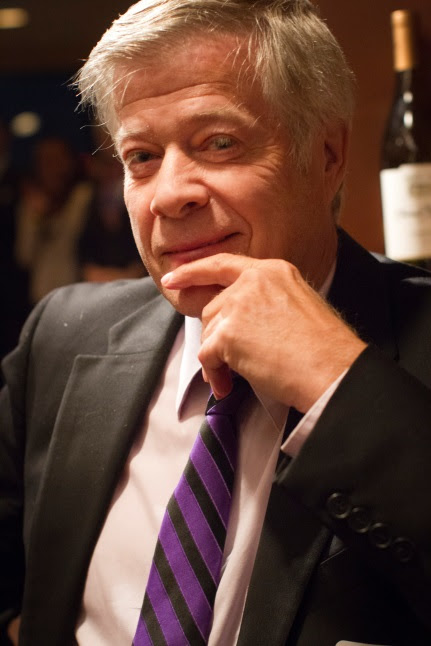 Dear OneWorld Now! Community,
We are deeply saddened to share that OneWorld Now! founding board member Bob Walsh recently passed away unexpectedly. As an entrepreneur with a big heart, Bob pioneered major sporting events grounded in the power of citizen diplomacy, such as the Good Will Games in 1990, and he directed humanitarian efforts in the Soviet Union and later Republic of Georgia, both of which led to honorary awards.
Since the beginning of OneWorld Now! in the early 2000's, Bob has been a steadfast supporter of our aspirations to cultivate the full leadership potential of today's youth through international education.
"Bob Walsh inspired us all to go after our Vision – no matter how big and bold – and this influenced the origin of OneWorld Now!"

– OWN Founder Kristin Hayden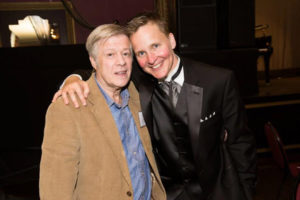 Bob remained a firm believer in the power of everyday people to exercise citizen diplomacy and to establish meaningful human connections across nations and borders. OneWorld Now! is proud to continue his legacy by fostering intercultural understanding both here in Seattle and internationally.
Later this year, we plan to launch the Bob Walsh Scholarship Fund to support underserved youth to study abroad and engage with peers around the world.
We will miss you dearly Bob, though your spirit will live on in our enduring mission to develop the next generation of global leaders.
Should you like to support Bob's son and his forth coming Memorial then please visit the Bob Walsh Memorial on GoFundMe. 
With all our heart and sympathies,
OneWorld Now! Board and Staff