By Steffanie Lorig
As an entrepreneur, you may feel the weight of overwhelming responsibilities on your shoulders. You're likely single-minded and pour countless hours into your venture, neglecting to eat or even go home until you get a call from a worried or angry (or both!) spouse or partner. You may even be juggling multiple roles to keep things afloat and within budget. And you probably problem-solve in your dreams.
When I began Art with Heart in 1996, I embodied all these things, as my passion for our global mission—to help children overcome trauma through creative expression—compelled me forward. But somewhere along the journey, I realized that the true measure of sustainability was whether it could live without me. I promised myself that I would leave when I felt it was ready for the next stage of growth.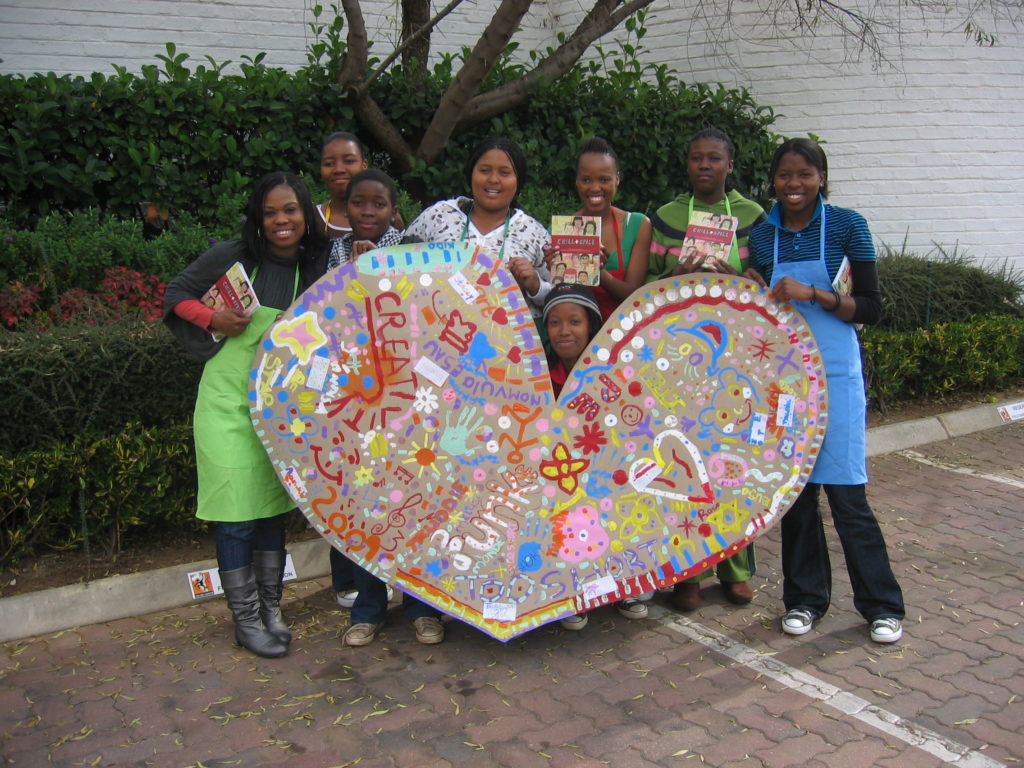 In the early days, the organization blossomed under the American Institute of Graphic Arts.  Six years into it, we obtained our own 501c3 status, which meant a role change for me—from designer who volunteeered in my spare time to founding CEO. It meant steering a fledgling nonprofit in a sea of more than 32,000 local nonprofits. It was a tough decision, but through the AIGA, Art with Heart had huge momentum and it was worth the risk.
Over two decades, our reach went from local to national to international as we created therapeutic books, curricula and training, teaching mental health professionals how to use creativity to benefit children in their care. We helped more than 155,000 children in the process. It was a labor of love and tremendously rewarding.
Four years ago, when our board president, Linda Baker, suddenly became ill and passed away, I was devastated. In my grief, my old promise echoed loudly. A month later, I told the board of my intentions to move on. Now, I'm thrilled to say that my successor, former Starbucks brand strategist Heidi Durham, is using the foundation of what had been created to move Art with Heart to the next level, so that it can do even more good in the world.
And as I let go, I'm looking forward to seeking opportunities in the corporate and design worlds once again and using my skills in behalf of those who value innovative thinking.
I'm grateful to have partnered with so many in our industry who used the tools of our trade—engaging design, appealing illustration, carefully crafted writing and quality paper and printing—to bring healing into the world and embody social good. I think Nelson Mandela said it best: "Our human compassion binds us one to the other… as human beings who have learnt how to turn our common suffering into hope for the future."
Thank you for helping to create a light here that has brought hope to so many in the world—and will for years to come.
Steffanie Lorig is a creative activator who combines design thinking and creative strategy to produce meaningful solutions and innovative products. Her greatest legacy will be the continued support of Art with Heart (artwithheart.org). You can contact her at steffanielorig.com.