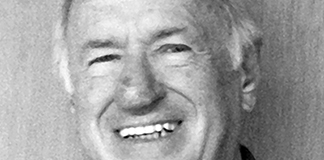 By Don Riggs
CBS Radio boss Les Moonves has been shopping the nearly 90-year-old company and finally found a buyer—Entercom—which will become the second largest U.S. broadcaster, with 244 stations.There are hoops to jump through, but the deal should be done later this year, with the venerable CBS Radio name disappearing. (I won't be celebrating that, since CBS was my last employer.) Because of ownership limits, the new owner will have to divest itself of 15 stations over six markets, including two FM stations in Seattle. It will own competing Country stations KKWF and KMPS. Will it keep both…or one…or neither? They haven't asked my advice yet… Perhaps seeing the Eyeball on the wall, Mike Preston decided it was time to leave his program director job at Entercom's KHYP and KKWF, where he's been since 2009.
It's not a bird. Nor is it a plane, or even Superman. It's KING-TV's drone, ready to help cover news stories, not…repeat not…to spy on you! If you have doubts, hang out high up in the Smith Tower or the Space Needle. The drone will fly mainly below 400 feet. It's name is Dexter, in honor of the company's former street address. Their news release says now all they have to do is figure out how to make a little yellow jacket for it.
Digit…dig it. Surely you remember. TV was  going to kill radio. Hah! FM was going to kill AM. Hah! Digital is going to kill both. Uh-oh. FMs are going off the air in Norway, as the country moves to replace it with digital broadcasting. Inside Radio reports this could be a done deal by the end of the year, even though the public really doesn't like it. It's been in the works for several years, but now it's happening. A big drawback is that not many cars can receive it—yet. The advantages are room for more channels, lower operating costs and better reception, especially in hilly places like Norway, Switzerland and Denmark, where it's also happening. And Seattle? No hint of that sort of thing making it across the pond—so far.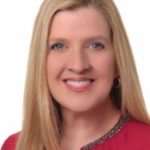 They come, they go. One of the smarter people I've worked with, Linda Thomas, has proved her smarts by getting out of the radio business. She filled in various spots at KMPS (her husband, Tony, was music director and afternoon jock), did great things on KIRO's morning news and maintained a substantial online presence as NewsChick. Then, she woke up, smelled the Starbucks and went to work for them and then moved on to Amazon—one of their 100,000 hires this year. As a side note, I expect to learn more soon about Amazon's plans for its own television channel… KING-TV is doing the anchor shuffle again, moving Mimi Jung and Jake Whittenberg to head the 7-9am newscast on sister station KONG. They'll double up weather guys, with Ben Dery joining veteran Rich Marriott. Also, Cam Johnson, long-time anchor at now-defunct Northwest Cable News, has replaced Tracy Taylor as traffic reporter, all part of the promised beefing-up of the morning shows… And Jordan Steele comes through the "in"




door at KING-TV as meteorologist and lifestyle reporter from KEYE-TV in Austin, TX. Through the "out" door: Keisha Burns, now at KXAS-TV in Fort Worth, TX… Spike O'Neill has returned to the airwaves at KZOK, sharing afternoons with Nate Connors. Spike had been with  The Bob Rivers show at the station, and keeps busy with his band, The Impalers… In a pair of departures,  Zach Van Lue has left his night show at KNDD to  "pursue other interests," after three years, and Brad Nolan has left his Westwood One job as executive producer.. He'd been the the morning and afternoon drive host on KLCK-FM, now KVRQ…And I-Heart Radio has moved Todd "Carson" Zarvitz from WHTZ in Newark, NJ, to afternoon drive at KPWK Power 93.3 FM in Seattle and Z100 KKRZ-FM in Portland. Two jock shows for the price of one… Finally, Ashley Smith, known on-air as Pepper, left KNDD in Seattle a year ago after three years there. Just heard that she's signed on as mid-day jock at KNRK in Portland.
Behind the curtain, part 2. Observations in the last issue about the "magic of TV" disappearing by showing studio sets and such brought a response from Shoreline graphic designer Ray Braun, with more "questions without reasonable answers." Like why do TV shows keep promoting the newscast you're already watching? His other questions were variations on a theme…why reporters check in from a scene where something happened hours ago, and it's dark there now. And why they're shown driving to the scene of a story that's already over and done with. And why they show a now-wet road where there had been snow. Same basic answer…they gotta show something. Pictures rule. I loved radio all the more the day the I-90 bridge sank. I got a bit of grousing from my TV colleagues who were out in the rain and wind on Mercer Island that day, walking past my car, where I was inside with my scanner, phone and eyeballs, reporting from the warm and dry.
Trumped. The people at your favorite local NPR or PBS station can be forgiven for being a little nervous. The budget proposed by our latest President includes privatizing the Corporation For Public Broadcasting, which bankrolls those broadcasters.
There be pirates among us. (You just said "aargh!," didn't you?) A parent scanning the FM dial in Seattle came across a song by YG and Nipsey Hussle called FDT, using …ahem…adult language to suggest something you could do to or with Donald Trump. It was on a continuous cycle, over and over again. No idea who's doing it. That's the thing about pirate radio. It could be coming from a dinghy in Puget Sound, an apartment on Capitol Hill, a basement in Bellevue, or the back of a 14-year-old Chevy pickup (other than mine), but the 101.9 frequency has been used before by pirate broadcasters and probably will be again.
A radio station in Greenville, S.C., Summit Media's WJMZ, usually known as Chuck FM, changed its promo face for the weekend after the inauguration, to 99.5 Donald FM, "making radio great again." Their plan to get more listeners, "grab 'em by the pre-set."
No free lunch. You know how some restaurants have a deal where you put your business card in a bowl, and they draw for free meals. The FCC has their own version. The Agency has made a random drawing of 220 radio stations. Their prize? An inspection of their Equal Employment Opportunity files, to make sure they're hiring the right number of women, minorities, and such. (There's no federal requirement that they be good broadcasters.) Since nobody's thrilled about having the feds rooting around the file drawers, I guess you wouldn't call these stations "winners." A few of them are owned by the big companies, but mostly they're small operators, or schools or churches. The biggest of three in our state is KJRB in Spokane, owned by Mapleton, who, with two other owners, together own ALL the 16 radio stations in the Lilac City. KDYM in Sunnyside and KACW in South Bend are the other lucky recipients in our state of visits from Uncle Fed.
Doing Duvall. Yet another chance for you to become a radio star, by volunteering at the newest low-power FM station around here. KAPY-FM is on your radio at 103.1, but unless you live in its city of license, Duvall, or neighboring Carnation and Redmond Ridge, you're likely out of their 100-watt range. They promise music, both live and recorded, along with talk and whatever else the volunteers can come up with. (The call letters may sound familiar. A defunct AM station in Port Angeles used to have them.)
A neighbor 100-watter, KWJZ, Fall City, has received permission to move from 104.5 to 107.3 on the FM dial. That must be why you couldn't find it. And the Community of License changes to High Rock, on High Rock Road, somewhat east of High Bridge Road, and a ways south of Big Rock Road. They don't over-think road names in east King County.
New low-power licenses have been granted to KZGI 105.7, Sedro Woolley, and KOLP 100.3 in Olympia. It would be unkind to say such stations are sprouting like weeds. So I won't. Oops.
Finding KOMO. KOMO-TV has launched a new afternoon newscast, at 3:30. But mess with your rabbit ears all you want, you won't find it on your old-fashioned TV screen. Strictly on-line, on the station website, Facebook, and elsewhere. Morgan Chesky and Molly Shen are the anchors. Gripe time: when I first logged in, there was a car commercial. Not unusual, 15 seconds or less. But then, followed by eight separate short promos for KOMO TV and Radio…eight of them…in a row. Probably about a minute total, but still, a minute I could have been watching news instead of being told how great they are at broadcasting news.
Speaking of Chesky, let's see if we can embarrass him some more. The on-line information source BuzzFeed has placed him at number ten on its list of the 50 hottest (male) anchors on TV. While most of them were pictured with their clothes on, Chesky was one of the exceptions, wearing a pink swim suit, languishing against a well-placed pole, showing off his muscular bronzed legs, with his sinewy arms folded across his rock-hard abs, below his hirsute chest and toned and tanned abs, his chin firmly set looking left through steely orbs and….whew…'scuse me..gotta catch my breath. Finding 50 reasons for "hotness" apparently was tough. In his case, he drinks Americanos. Topping the list, Mike Woods of Fox5, New York City, whose "hotness" is occasionally doing the weather without a shirt on.
Jerry Jerry. A great many disc jockeys and other local media types can gather 'round and sing a chorus or two of "Louie Louie" (not that there's much to the chorus) in honor of Jerry Dennon. He was, among many other things, a record producer. He owned Jerden Records with Bonnie Guitar from 1960 to '71, and gave us that famous 1963 hit by The Kingsmen. There was a serious but unsuccessful push to make that song the Official State Song. That didn't happen, but it's at the top of the Unofficial list. We've been told that Dennon died in late January.
Sportscaster Rod Simon has died at a way-too-early age of 56, while covering spring training in Florida for the Minnesota Twins. He was sports anchor at KSTW channel 11 back when they were actually doing local programming. He did sports on radio at KOMO, KJR, and KVI. Cause of death not reported.
Coming up next. Get a bunch of old-guy broadcasters together and at some point between drinks, we'll wonder where the new kids will come from. The young ones don't care about radio, they dress funny, blah blah blah. Part of the answer may come from Mercer Island High School, and its student station KMIH, 88.9 FM, "The Bridge." (Accompanied by a drawing of a bridge that looks nothing like the one I suspect they refer to.) Seven students there are finalists for Golden Microphone Awards from the Intercollegiate Broadcasting System, handed out in early March in New York City. Look for, or listen for these names on a radio near you in the future: Luka Mercata, Matt McLellan, Natalie Newcomb, Emily Reyes, Parker Simpson, Max Tanza and Hannah Wainwright. (All great air names, by the way.) Congrats to all of them, and their media advisor, Joe Bryant. Those same old-guy broadcasters will then say we sure wish they had broadcasting programs like that when we were in high school. Yes, radio had been invented by then.
What's new? Once again I spent part of the winter finding sunshine in Arizona, and watching a lot of Phoenix television. The local news operations there, in the 6th largest market, still make me feel good about what we see here in the 13th or 14th market (depending on whose numbers you like). Among recent gripes, the Phoenix CBS station promoting its "all new" morning newscast. Looked to me like the same people that were there a year earlier. No big difference in the set. A tweaking to repeat top stories every ten minutes. "All" new? Not so much. But then, they may be following the lead of the network. I wonder how many years CBS will keep saying "the news is back in the morning." None of this is groundbreaking, of course. My last stomping grounds did it many times, either changing jingles, moving spot sets, talking more, talking less, but always "the all-new KMPS." Constantly all-new is getting old.
Seattle skunked. The Academy of Country Music hands out its annual awards April 2nd in Las Vegas. It may be televised on CBS…some scheduling issues. As for Seattle radio stations and personalities, the list of nominees is fairly short….in fact, non-existent. KUPL in Portland is the closest to us.
KMPS PD Kenny Jay is 22nd on RadioInk's list of top Country Radio Program Directors.
Worldly. The Worldwide Radio Summit…doesn't get much bigger than that…gathers in Hollywood in May. Brooke and Jubal, currently syndicated to 20 stations from their worldwide headquarters in Factoria, will be showcased at the event.
Take a break. Just about the time I start feeling good about having spent 55 years talking into a microphone and calling it work, I get my bubble burst with news from across our northern border. Canadian broadcaster Andy Walsh has retired from his last job at CKWX, Vancouver, at age 85, capping a 65-year career. My advice to him: find some little publication hardly anybody reads, and write for it about radio and television. That keeps you in touch with the business you love without really interfering with your retirement schedule. It's a good deal.
You can contact Don Riggs at donriggs@hotmail.com.