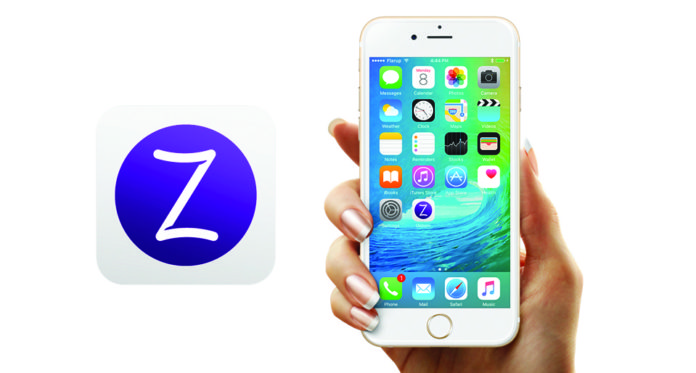 ART OF THE ISSUE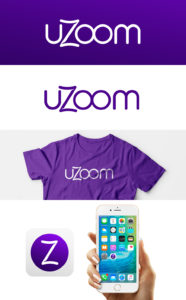 United Creations developed this logotype for uZoom, founded in Seattle in  2015 as "an app and marketplace where real people connect arround the world to enjoy live shopping and experiences through 1:1 video streaming," according to its website.
UC account manager Sean Callahan said, "uZoom offers a unique experience in which people can monetize their smartphones by acting as local guides for others." He said the challenge was to help the company refine its brand to distinguish itself in a crowded marketplace.
Callahan added that the main feature of the logo, designed by Peter Popp of UC, is the Z, which is reminiscent of smart-phone screen-swiping motions and conveys a feeling of interactivity. The two letter Os symbolize the interconnection of users and broadcasters, as well as being representative of binoculars—which is perfect for an app that lets users watch events unfold a world away, he said.
---
NEWSMAKERS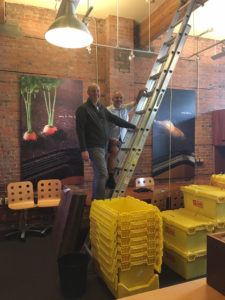 Purdie Rogers has said goodbye to Ballard after 16 years at 5447 Ballard Avenue N.W. and moved across the canal to the Salmon Bay Marine Center at 2288 W. Commodore Way. That's principals Andy Rogers, left, and Geo Purdie preparing to leave the old digs.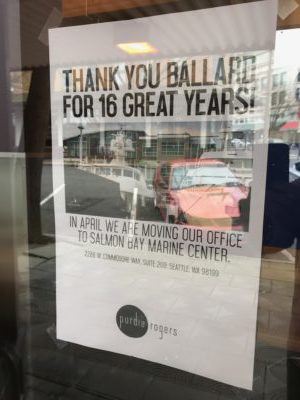 ---
Digital Kitchen, with offices in Seattle, Chicago and L.A., has named Thierry Anglade as managing director. He has more than 20 years of experience  with agencies on four different continents, including Ogilvy New York…C Squared Advertising has hired Grace Carlson, who has an MBA degree, as an account manager in its new Seattle office at 1326 5th Ave… Renato Marques has been hired as a director on the Workhouse Creative team. He studied in Portugal and joined the Mill+ in London as a senior art dirctor in 2015… DNA has hired Scott Fero from Publicis Seattle, as creative director…  The Northwest Chapter of the National Academy of Television Arts & Sciences (NATAS) has announced eight new inductees into its Silver Circle, recognizing people who have made lasting contributions to the television industry for more than 25 years. The include photojournalist Kurt Austin of KGW,  anchor/reporter Ken Boddie of KQIN, investigative reporter Linda Byron, Montana PBS founder Jack Hyyppa, executive producer Peter O'Connell of KING, GM of Idaho Public Television Ron Pisaneschi, chief meterologist Jackie Purcell of KTUU and senior executive producer Dick Splitstone of the former NWCN. They join the 97 media members inducted into the Silver Circle since Art Pattison was the first in 1991. In 2005, the Gold Circle was formed to honor those with at least 50 years in the TV industry and there have been nine inductees to date (also see Calendar on Page 20). 
PROJECTS&PLAUDITS

JayRay is working with three new clients"—Visit Kent, the city's marketing arm, Intercity Transit and the Pacific Mountain Workforce Development Council. With Kent, it is trying to increase visits to the city, with Intercity Transit, the objective is to increase ridership and vanpools, and with PacMountain, which spans Grays Harbor, Lewis, Mason, Pacific and Thurston Counties, it's working to inform job seekers about training and career opportunities… Craters of the Moon has completed three new radio spots for Washington Energy Services and is planning a digital campaign this Summer. The agency also has created a new website and is doing rebranding for SEVA Homes… Hornall Anderson assisted the historic British brand Pears relaunch its range of soap with new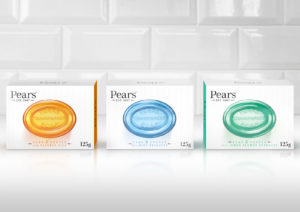 packaging aimed at repositioning its products in the UK market. The new packaging emphasizes the soap's oval contours, which have contributed to high loyalty among current users. And the heritage of the brand is illustrated on the pack with the product's birth date of 1807 clearly displayed.