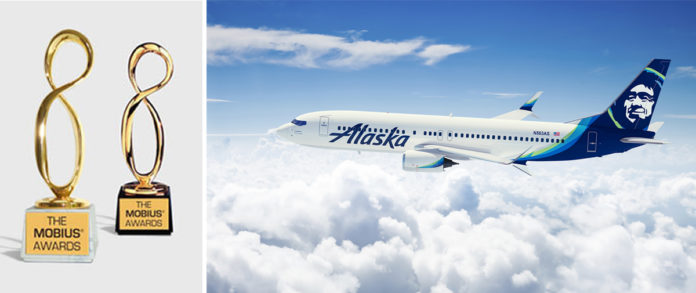 Hornall Anderson won first place and Best of Show in the Corporate/Brand ID category in the International Mobios Awards for its rebrand of Alaska Airlines. The rebrand encompassed the airplane livery (above), cabin interiors, in-flight collateral, food and beverage packaging, airport terminal signage, website and mobile app, updates to the uniforms and a short film on the meaning behind the face on the tail of the planes.
---
ART OF THE ISSUE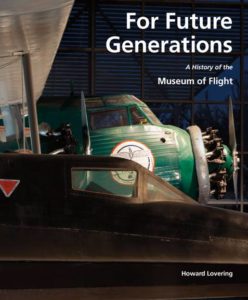 Former Museum of Flight director Howard Lovering has authored a book on the rich history of one of the largest air and space museums in the world, serving more than 560,000 visitors annually.
The 400-page, large-format book mines a wealth of previously unpublished photos and stories about the 50-year-old institution. Apollo 11 astronaut Mike Collins said, "This book brings all 50 years to life, and points to an equally successful future with 20-20 vision."
Lovering, who was the museum director from 1977 to 1991, said, "What started small grew to be a large team, recruiting thousands of supporters, building from the bottom up an institution that not only shares with but belongs to the visitor." He added that the book is both a museum and a quintessential Northwest story.
Founded in 1965, the independent, nonprofit museum's collection includes more than 160 historically significant airplanes and spacecraft, from the first fighter plane (1914) to today's 787 Dreamliner. Other attractions at the 20-acre, five-building campus at 9404 E. Marginal Way S. in Seattle are the original Boeing Company factory building and the only full-scale NASA Space Shuttle trainer.
The  museum also is a hub of news and dialogue with leaders in the emerging field of private spaceflight ventures. And its aviation and space library and archives are the largest on the West Coast. More than 150,000 individuals are served annually by the museum's programs.
Copies are available at the museum book store or through their site at www.museumofflight.org.
---
The Old—And The New…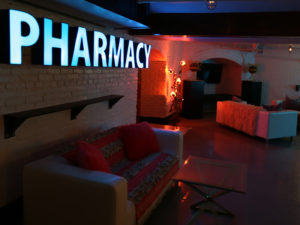 MARKETING and digital marketing agency Point It are co-hosting a series of old-fashioned Happy Hour networking events and monthly TweetChats, as a strong nod to the new.
The initial Happy Hour will be from 5 to 7pm, March 15 at The Pharmacy@Temple Billiards, a speakeasy-style bar in the heart of Pioneer Square. Attendance is limited to the first 40 to register on the Eventbrite page at http://bit.ly/Marketing NWHH.
Happy Hours will be held quarterly and are an  opportunity to make a new friend, build relationships, collaborate, find a job, brainstorm and learn from other other marcomm professionals, right in the heart of some of our most iconic Seattle neighborhoods. The hospitality includes networking prompts, tasty bites and a no-host bar. While the locations will change, the offerings will not.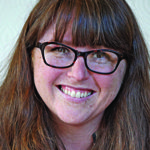 The #MarketingNW TweetChats are from noon to 1pm on the last Friday of each month and are moderated by Point It marketing director Maureen Jann (at right). The first was held on Feb.24, with Ted Leonhardt, a Fast Company columnist and coach to creatives, who has an amazing 19,000-plus Twitter followers, as the guest expert.
DNA has hired Dan Cabacungan, who was previously with Babcock Jenkins in Portland, as director of brand planning and insights, and Becca Rubin, who comes from Mullen in Boston, as a brand strategist… Hydrogen Advertising has added Kerri Dorado as an account executive and Sydney Fullerton as a project manager. Kerri was an account exec with The Engine is Red agency in Santa Rosa, CA, and Sydney received her B.A. in communications and media studies from the University of Washington in 2015 and is a certified yoga instructor… Kim Valetski and Hanna Kennedy have joined the staff of the PPI Association in Portland. Kim, a former freelancer, is the Education Trust and marketing communications manager and Hannah, from the Disjecta Continuing Arts Center, is the membership and program administrator… Everett Lawson is the new marketing manager at Seattle CityClub, after three years at United Creations… Greg Forinash has been named VP of Dynamic Results Advertising, according to president Sparky Taft, who said "Greg, (an alum of both KIRO-FM and KTTH) is a true expert in managing multiple campaigns across diverse industries"… C-Squared Advertising has hired Kelly Collins from Tracy Locke as an account manager and Andrew Cardillo, who has worked on both the agency and client sides, as communications manager, both in the Seattle office, which has moved to new quarters at 1326 Fifth Ave., St. 445… New ECD Matt Peterson, former principal of now-defunct Creature, heads a list eight staff additions at Wexley School for Girls. The others include copywriter Sammi Chancey (photo on Page 3) and Keslie Watts from Creative Circus, account coordinator Claire Tannier from Matter Communications, account supervisor Jen Ramirez from Razorfish, project manager Maggie Boler from Wuderman, associate strategist Briana Patrick, a former intern at Energy BBDO, and office manager Ashley Reisen from Canlis Restaurant. All will work on recent new-business wins from Sparkling Ice, the Museum of Pop Culture and Shimano, according to principal Cal McAllister.
PROJECTS&PLAUDITS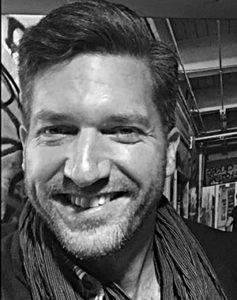 Encore Media Group has hired Andy Fife to chart a new strategic direction for the 45-year publisher of arts programs in Seattle and the Bay Area, according to publisher Paul Heppner. Fife, whose title is chief strategy officer, has a strong background in the arts and will be charged with providing more civic leadership and creative partnerships within the arts and growth in creative digital media…JayRay and the Tacoma South Sound Sports Commission have teame up to promote active living in the South Sound and position the TSSSC as a premier athletic destination.